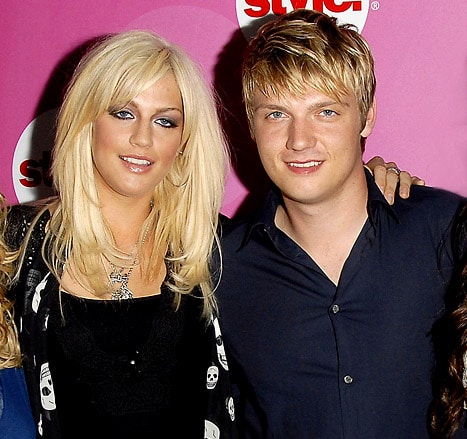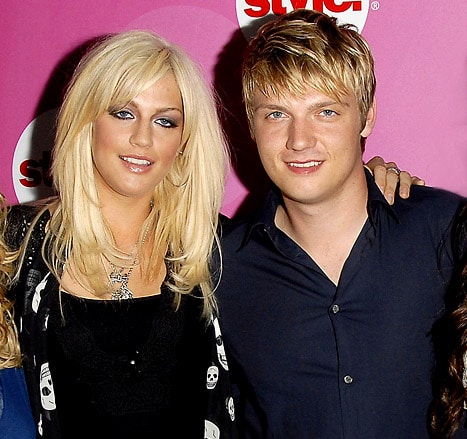 While it's no secret that the Carter family has had their fair share of ups and downs over the years, having aired their (sometimes extremely) dirty laundry out on the hit E! show House Of Carters back in 2006, I must say that not being invited to/attending your own sibling's funeral is downright vicious and just plain sad no matter what one's family dynamic is. It's true we all have different coping mechanisms, but one should never not get their chance to say goodbye to a loved one.
It was on January 31st when TMZ broke the news that 25 year old Leslie Carter, sibling of singers Aaron Carter and popular Backstreet Boy member, Nick Carter (as well as sister's Angel and Bobbie Jean,) passed away in upstate New York from the result of a deadly mix of prescription meds, leaving behind husband Mike Ashton and one year old daughter, Alyssa. Both Nick and Aaron had previous battles with their own addictions to drugs and alcohol. TMZ spoke to Nick the day after Leslie's funeral, with Nick stating, "Nobody told me about my sister's funeral." His stepmother, however, refutes this by stating, "That's not true."
Rumors have since been swirling all over the internet as to the reasons why Nick possibly wasn't in attendance at Leslie's funeral, with some fans over on the JJB Board wondering if he and brother Aaron may have had a hand in her addiction to drugs to begin with, and others believing Nick's current tour schedule may have caused a conflict.
Nick paid tribute to Leslie at a show in NYC. Video below.