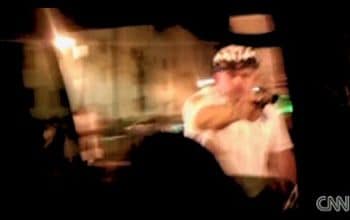 Narces Benoit thought he was a dead man.
dailymail.co.uk: Police officers crushed a man's phone and held a gun to his head in an effort to destroy a recording he made of a fatal shootout, he claims.
Narces Benoit saw the officers shoot dead Raymond Herisse, 22, in Miami Beach, Florida, last week after the suspect sped off and drove recklessly.
Mr Benoit was nearby with girlfriend Ericka Davis when one of the officers allegedly put a gun to his head, handcuffed him and smashed his phone. I
If you think you've just read a screen reel episode of the 80's high paced action show Miami Vice you can be forgiven for thinking this was all the product of some screenwriter's imagination. But as it turned out this all happened, and it gets worse…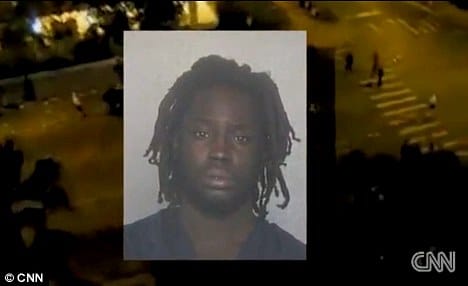 The suspect seen to be driving recklessly, hitting other cars, then drives on to the sidewalk before striking a police officer and finally coming to a rest. It's at this moment that his car is surrounded by a dozen police officers before a volley of up to 100 fireshots are directed at the suspect's car. It was also later alleged that police found a gun in the suspects car. Filming the carnage was Narces Benoit.
In the firing, 4 bystanders were injured as well as the suspect being killed. That's when a police officer noticed Narces Benoit filming the incident.
Mr Benoit claimed a police officer jumped into his truck when he noticed him recording video on his mobile phone, and put a pistol to his head.
Mr Benoit claimed to WSVN-TV that when the officer saw him using his mobile phone's video camera, he yelled: 'Wanna be a paparazzi?'
'My phone was smashed – he stepped on it, handcuffed me,' he told CNN.
Do you want to be a paparazzi? Are we sure this whole incident isn't the imagination of some avid adrenalin junkie growing up on action packed TV drama?
But Narces Benoit was a tad too clever for the police.
He said he only still has the footage because he took the memory card out of the phone and put it in his mouth before handing over the device.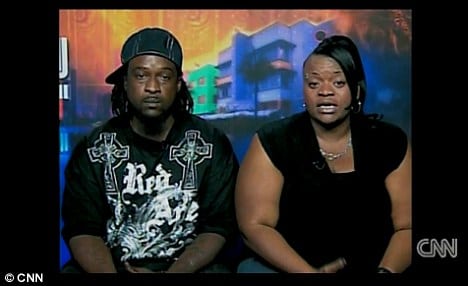 At present Miami police department has yet to issue a statement except to say the incident is under investigation.
Which leads one to wonder who exactly is the criminal in this made for real life mini drama?