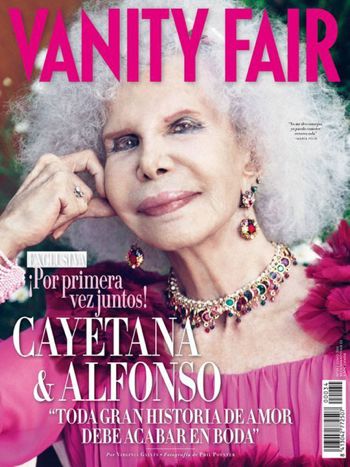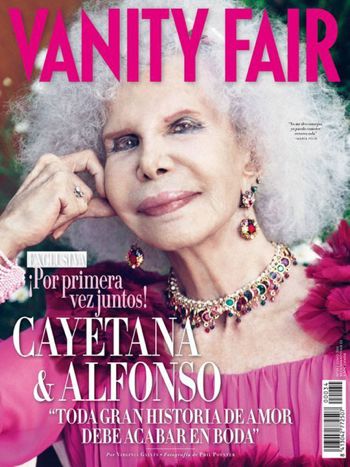 She's one hawt bitch…
Spain will soon be bowing to Cayetana, the duchess of Alba and why not? One good look at the Duchess and you'll too understand that fashion and fashion covers are so arbitrary and really have nothing to do with beauty or facial alignment but perhaps more to do with rank and influence.
Do you qualify to make it on some back ass fashion cover too?