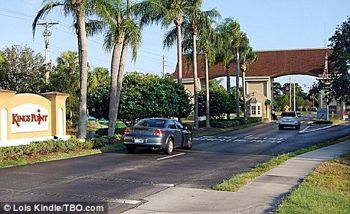 The secrets we keep to ourselves…
dailymailco.uk: A pensioner hid his wife's body in a freezer for a decade, covering up her death so he could continue to claim her social security benefits.
The gruesome discovery was made after Allan Dunn, 86, committed suicide and a court gave permission for a friend to enter his apartment to get his affairs in order.
What makes this all the more bizarre is the fact that no one was aware that anything was amiss:
According to long-time residents of the apartment complex, Dunn told curious neighbours puzzled by her disappearance that she had moved to a nursing home in the northeastern United States.
And how could you not believe an elderly man who it was said was regarded as a kindhearted gentleman?
Neighbours say he was an obstinate old man who rarely attended residents' meetings or social events.
Ms Kingsbury, however, said he was a kindhearted gentleman who enjoyed spending Thanksgivings with her sister.
Can one really wonder why Mr Dunn chose to rarely attend meetings or social events?
The discovery of Mr Dunn's deceases wife came after a caretaker for Mr Dunn, Carol Kingsbury came to the house pursuant to Mr Dunn's death to take care of his affairs.
smh.com.au: That is when she found the remains of an elderly woman, believed to be Mr Dunn's wife, Margaret, in a freezer on the back porch, police said.
The medical examiner believes the woman died of natural causes in 2000.
In the end all one can do is speculate as to what let to Mr Dunn committing suicide but one can wonder if in the end his almost perfect crime ended up killing him?