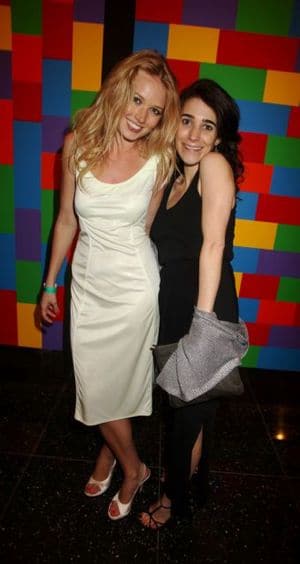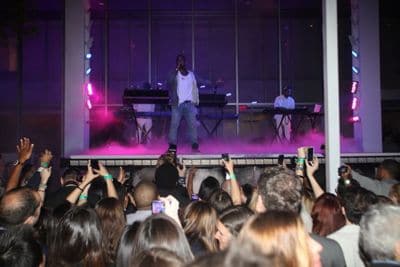 You had to be a die hard fan of Kayne West's to have really enjoyed his performance last night. By all accounts irritated, disturbed, moody and perhaps from guests who later spoke to me- very frustrating indeed. But this is what you get when you cough up a cool $1 million to have Kayne West show up.
But it wasn't always chaotic, the crowds, most of them compromising as the NYT's notes; men in expensive suits and women in even more expensive suits (if that's not a subtle jab at the museum I don't know what is? – so much for the artists…so much for coughing up a $1million too) did have a moment of respite when Jay-Z came out in a surprise cameo. One wonders if it totally helped…
In part the benefit honored Moma trustee's Patricia Phelps De Cisneros, Mimi Haas, Jill Kraus and Sharon Percy Rockefeller.
Guests included- Mayor Michael Bloomberg, Philip Lim, Clifford Ross, Patricia Phelps De Cisneros, Mimi Haas, Jill Kraus, Sharon Percy Rockefeller, Leelee Sobieski, Cecily Brown, Lilly Rosenquist, James Rosenquist, Klaus Biesenbach, Marina Abramovic, Aziz Ansari, Nick Zinner.
Images continue next page.