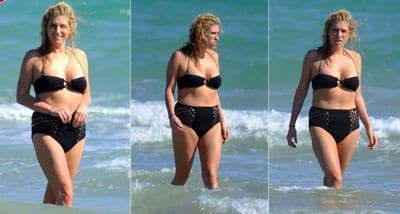 Surf is always up…
Look at me- no hands, hey you leave the dolphin alone, what is that an elephant swimming next to me too? Wow- I'm game for another bottle shot.
Don't you wish you were a high wire celebrity too?
Additional links:
KE$HA'S FACE WILL SOON BE SMILING BACK AT YOU NEXT TIME YOU TAKE OUT A CONDOM.
KE$HA WOULD LIKE TO TELL YOU SHE HAS THE PERFECT ANTIDOTE TO MORNING BREATH.