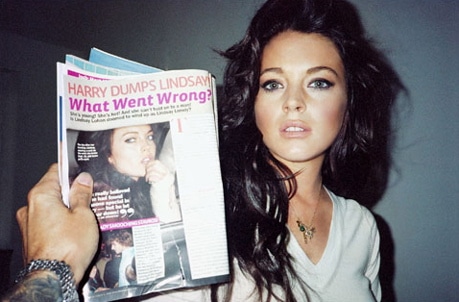 In its most derogatory sense a coke whore is a 'slut' who offers herself up to a man in exchange for the promised elixir of cocaine.
In its most base terms it's a patriarchal relationship which qualifies the woman as a provider of her supposed value  (her youth and sexuality) in exchange for the token reciprocation of party favors with token man who by his presence and willingness to procure the socially flagrant behavior is equally culpable but somehow excused because it is the woman who has chosen to become the subordinate soul, the 'demon' who has sold herself out.

If on the other hand had the woman sold her youth or sexuality for a billboard or magazine cover she would be validated and glorified, but the moment her sexuality involves stray particles being inhaled up her nose she is a demon to be scorned and if the tabloids can get her on a magazine cover as a demoralized soul all the better, so it goes…
But that hardly belies the new breed of coke whore who has suddenly been making the rounds, the new breed of coke whore who has made society her own whore…
It's a Wednesday evening and I am sitting across a table full of white powder. Who's standing in front of the table is a certain society princess who shall remain nameless who by this stage is giddy to the maximum and is at this very moment shoveling a new cache of the 'right' stuff up her nasal passages.