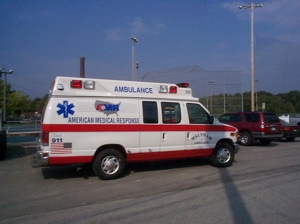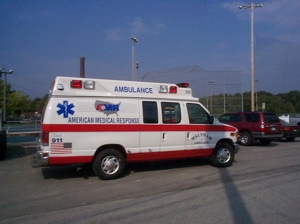 Jimmy McCoy wants you to know he will do almost anything for you…
A 27-year-old Chicago man experienced a moment of adrenaline stupidity over the weekend and high-jacked an ambulance that was taking his diabetic friend to the hospital.
Jimmy McCoy hopped in the stopped ambulance, turned on the emergency lights, and sped off heading for the hospital. The two paramedics inside radioed that their ambulance had been stolen with them inside, and the ambulance was stopped.
The Huffington Post: Prosecutors told a hearing Sunday McCoy seemed to think he was driving his diabetic friend to the hospital.
One has to wonder, what could have possibly been going on Jimmy's head when he decided that he was going to jump in the stopped ambulance and drive his friend to the hospital himself. Did he think he could get him there quicker? Did he want to be the hero? Was this his fifteen minutes of fame?
No matter what his reason for the ambulance-jacking; it can't possibly be worth the $50,000 bond he has to post as a result of the incident.
In the Saturday incident, McCoy only made it a few blocks before a fire truck blocked the road. Police surrounded the ambulance and McCoy was arrested.
When you're looking death in the face; we should all hope to be so lucky as to have a friend like Jimmy McCoy. He will steer you, literally, into the clear and even go to jail for you.