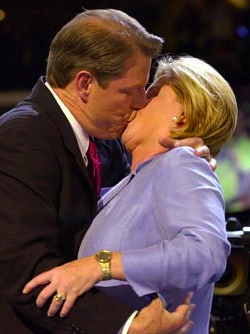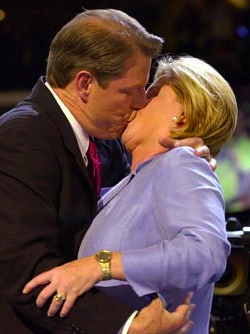 A lot of things happened this Memorial Day Weekend. For instance did you know that a plane crashed in a county called Butte and that Lindsay Lohan stayed clean for the first weekend in 400 years.
Of course none of that measured up to shocking (sobering?) news that the Ozone Man and inventor of the Internet (and Dee Snider's Worst nightmare, as if Dee mattered anyway…)- Al Gore and his wife Tipper Gore decided to call it quits.
According to Al Gore, " it was a mutual and mutually supportive decision that we have made together following a process of long and careful consideration."
Obviously Global Warming played little or no role in the Gore's bedroom. Although there has been absolutely no report of any infidelity, many suspect a certain PowerPoint sex presentation surfacing perhaps showing the former vice-president making love in a SUV to a female BP executive to the musical offerings of Frank Zappa.
The upside of this separation means that nobody will ever have to see these two suck face in public again, which was more feigned and painful to watch than Michael Jackson pretending that Lisa Marie was Macaulay Culkin at the 1994 MTV Music Awards. But the fact that the Clintons now have the better marriage will certainly haunt this nation for decades to come.

Of course it goes without saying that Bill Clinton is also Dee Snyder's worst nightmare too.
Source: Huffington Post