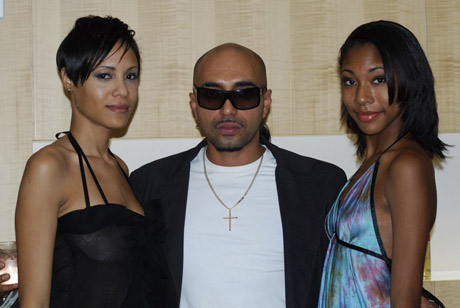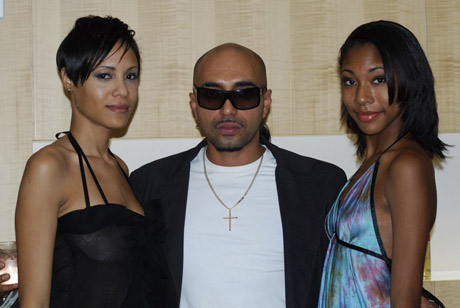 The launch party for Thurgood Marshall College Fund's "Emerging and Established Designer's of Color featured at Front Row" event presented the press and fashionistas alike with the information, excitement, and anticipation of the October 24th event. Hosted by The View's Sherri Shepherd, the event celebrates and features runway shows by breakthrough and culturally diverse fashion designers. The launch event was sponsored by Moet and Hennessy and guests were treated to passed appetizers of fried shrimp and delicious red velvet cake.
The designers showcasing their collections and featured in the October 24th event include: Byron Lars, Russell Simmons Argyle Culture, Kai Milla Designs, Angela Dean for DeanZign, new  ethnic collection from Walmart, Nico & Adrian, Annie S Intimates, Amsale, Montgomery, Magnami Style & Company, and Ellie Owen.
Adrian of the amazing design duo (and a Scallywag and Vagabond favorite!) Nico and Adrian graced us with his presence as well as three looks from his collection. The looks featured elegant evening wear, furs and long dresses, perfect for strutting down the red carpet.
The Fashion Icon Award will be presented at the "Front Row" event on October 24th, honoring individuals who have significantly been influences in the fashion world. The recipients of this award include supermodel Naomi Campbell, revered make-up artist Sam Fine, Emmy award winning hairstylist Andre Walker, and Fashion Institute of Technology President, Dr. Joyce F. Brown. The King of Pop, Michael Jackson, will also be honored posthumously with the 2009 Avante Garde Award.
Save the date for the Emerging and Established Designers of Color Featured at Front Row on October 24th at 8:00pm the Roseland Ballroom. We will see all you fashionistas there!
Go to Scallywag's Photo Gallery.