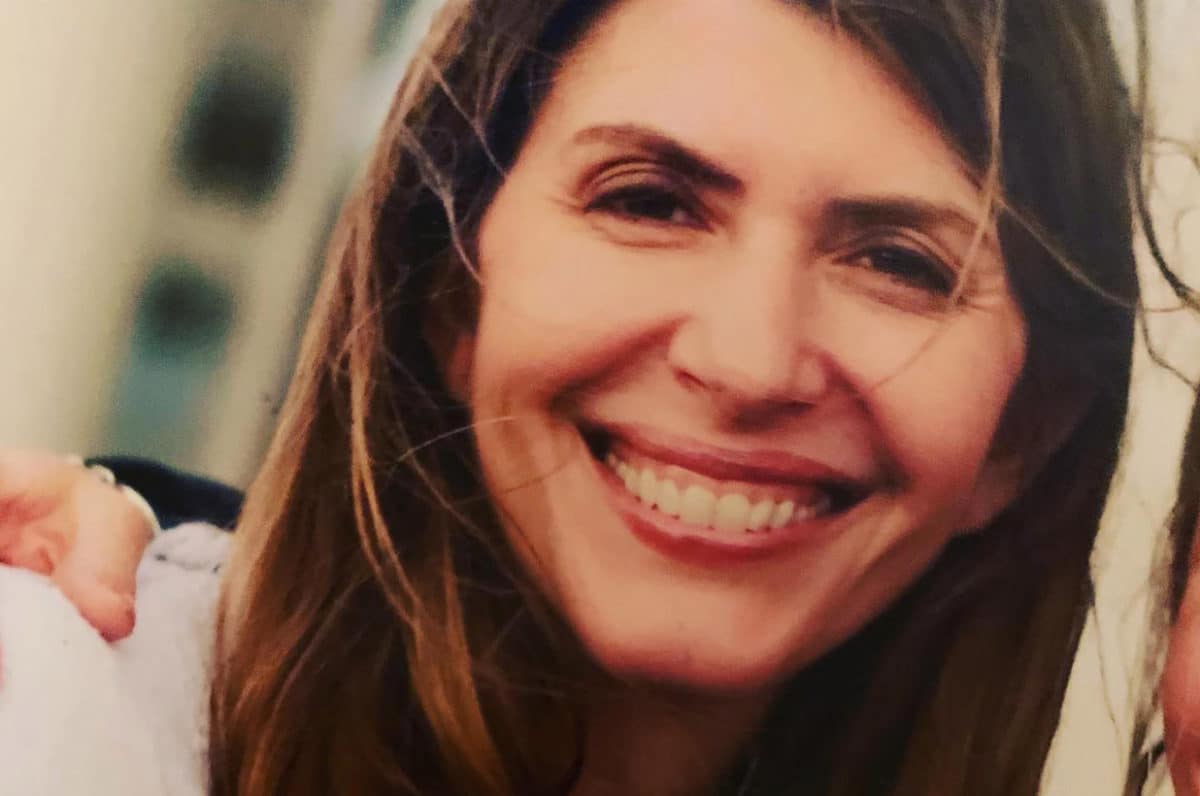 Jennifer Dulos missing: A New Canaan, Connecticut mother of five remains missing amidst a contentious divorce with estranged husband, 

Fotis Dulos. 
Family and friends have expressed disconcert following the disappearance of a Connecticut mother of five who was last seen Friday. The missing woman's whereabouts comes amidst a bitter contentious divorce with a well to do New Canaan man.
Jennifer Farber Dulos, 50, was reported missing Friday evening and was last seen driving a black 2017 Chevrolet Suburban, according to the New Canaan Police Department.
In a social media update, police revealed Dulos' vehicle was found Tuesday evening- while the woman continues to remain missing. 
Earlier Tuesday, New Canaan cops and state troopers used trained dogs to scour a wooded area surrounding Dulos' home on Welles Lane, according to the Connecticut Post.
Tonight a source tells @FOX61News that State Police Major Crimes are now involved in the investigation into the disappearance of Jennifer Farber Dulos of New Canaan. She was reported missing Friday. @Samara_Abramson has more at 10pm and 11pm. https://t.co/w8KPM7TRuj pic.twitter.com/JXjKAIBj79

— Spencer Allan Brooks (@SpencerSays) May 29, 2019
Jennifer Dulos files for divorce and demands full custody of all five children: 
Dulos filed for divorce from her husband of 13 years, Fotis Dulos in June 2017. 
The Connecticut Post reported court records revealing more than 500 documents filed since then. In her claims against her husband, the missing mother accused her 'volatile' estranged husband of cheating along with having smuggled home a handgun from Florida with the man purportedly expressing what Dulos described, 'sickening revenge fantasies' against people who crossed him, according to court papers.
'I am afraid of my Husband. I know that filing for divorce, and filing this Motion will enrage him…He is dangerous and ruthless when he believes that he has been wronged,' the New Canaan mom wrote according to the nypost.
'During the course of our marriage, he told me about sickening revenge fantasies and plans to cause physical harm to others who have wronged him.'
The family had lived in Farmington, outside Hartford, until Dulos 'abruptly' took the kids and moved to a rental home in New Cannan, according to the filed court order.
The children — three boys and two girls, including two sets of twins — range in age from 8 to 13. Court records show the parents fighting over child custody and other issues.
They were scheduled to appear in court on Wednesday morning but the hearing has been postponed, said Jennifer's lawyer, Wayne Effron.
Jennifer Dulos had filed for an emergency order for full custody that was denied in July 2017 the Stamford Advocate reported.
A statement from the missing woman's friends and family described Jennifer as a 'devoted mother' who would 'never, ever, disappear when she is responsible for the lives of five loving and energetic children'. 
Jennifer and Fotis, 51, both graduated from Brown University, with the mom blogging about their family on the Patch website during 2012.
Her bio there says she got a master's degree in writing from New York University and was working on a novel.
Fotis is president and CEO of the Fore Group, which builds custom homes in New Canaan, Westport, Fairfield and Greenwich.
The missing woman's estranged husband has to date declined media overtures for comment.