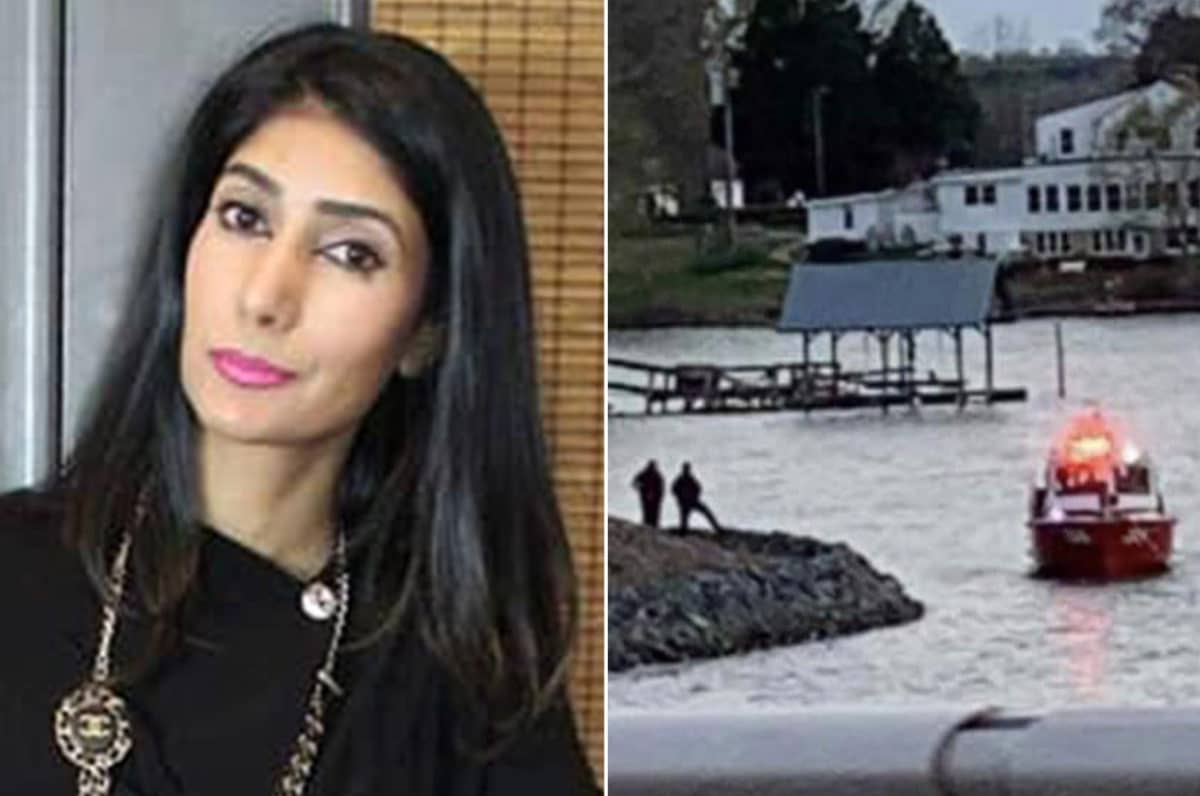 Body of missing fashion blogger, 

Vatsla Watkins found at North Carolina's Lake Wylie as cause and nature of death is yet to be determined.
A body discovered at a North Carolina lake has been identified as that of a missing fashion blogger- who was last seen near Sunday's discovery at Lake Wylie.
The discovery of the floating body near Buster Boyd Bridge just on 5.45pm in Charlotte — came just days after authorities called off a search for Vatsla Watkins, 39, WCNC reported.
Watkins — who blogs about DIY fashion — was reported missing March 19 when she didn't return after leaving her home in her Mercedez-Benz, according to the Charlotte-Mecklenburg Police Department.
The vehicle was later discovered abandoned March 22 at a private marina on Lake Wylie, prompting authorities to launch a week-long search of the water and surrounding areas.
The search for the mom of two and wife of former Mecklenburg County GOP chair Curtis Watkins was halted around 5 p.m. Friday.
The discovery comes as one local, Rigo Figueroa told WCNC that he's heard of people getting pulled down the current and almost drowning. 'You know in some of these parts, the water goes 50 feet to 100 feet deep and connects all the way to Catawba.'
Authorities are investigating the cause of death. It remains unclear if foul play was involved.
This is #vatslawatkins, last seen March 18 after leaving her Myers Park home.

Her Instagram and blog, where she shared DIY fashion designs, is fashionbehindtheseams pic.twitter.com/h6HnX5Fn7q

— Katie Levans (@katie_levans) March 25, 2019
#BREAKING Emergency crews blocking some lanes of the Buster Boyd bridge out of Lake Wylie. Police cars are stopped, and there are emergency boats in the water. Same area where they were searching for Vatsla Watkins last week. Her car was found in the marina nearby. pic.twitter.com/QEHbT4wfiJ

— Brian Dresdow (@BrianTVNews) March 31, 2019
#BREAKING @CMPD on scene at Pier 49 Marina on York Road on Lake Wylie. Police confirm this Mercedes belonging to missing woman Vatsla Watkins has been found. pic.twitter.com/5KrqEYDUf5

— Robin Kanady (@RobinFox46) March 22, 2019