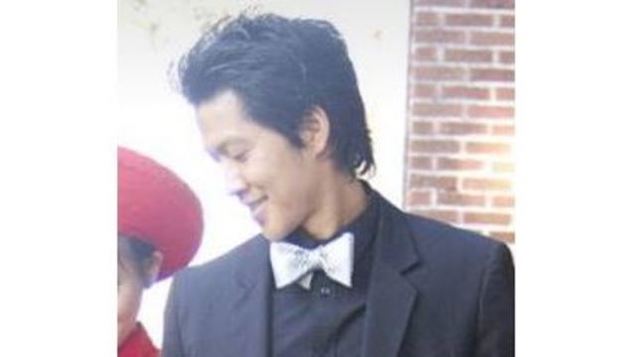 Nam Le: Clinton, Mississippi Shooting gunman suspect identified after 12 hour stand-off involving relatives as motive remains unknown in domestic incident.
A gunman who went on a shooting spree, early Saturday morning- leaving four people dead during a 'domestic' situation at a Clinton, Mississippi has been identified.
The man, cited as local man, Nam Le, 34- since deceased- was identified as the individual who led off a 'lengthy standoff' at the home.
The man's victims have yet to have been publicly identified. The stand-off is understood to have lasted 12 hours and having begun circa 2:30 a.m. on the morning of February 16, 2019.
WJTV cited law enforcement authorities describing the scene as looking like a 'war zone'.
'When our officers arrived, they received fire from the suspect. The suspect then retreated into his home, and it is with a saddened heart that I report multiple fatalities within that residence,' said Clinton police Chief Ford Hayman.
BREAKING NEWS ALERT 🚨: The Hinds County Coroners Office has identified the name of the male suspect in the Clinton hostage incident as 34 year old Nam Lê. pic.twitter.com/FXnKhgHsVb

— Alex Love (@AlexLoveWJTV) February 17, 2019
Nam Le, Clinton, Mississippi Shooting victims identities not publicly released:
The stand-off which led to four individuals deaths led to the home where Nam Le took his hostages being damaged-with windows blown out and the front door smashed in.
Not immediately clear is how the victims were linked to the suspect. However, authorities did say that the people inside the residence were family members.
Two children were released from the home in the midst of the standoff. The ages of the deceased victims are not yet known. According the State, police entered the dwelling with a battering ram. The suspect was found injured inside the residence and died at a hospital. 
No known motive has been offered as to the standoff and ensuing shootings as authorities continue to investigate.
Even worse: no one is talking about the Clinton, Mississippi mass shooting & hostage situation that led to the murder of 4 people yesterday.

It's yet another example of the intersection between gun violence & domestic violence.

I haven't seen a single tweet about it. Shameful.

— Crusader for Justice #Kamala2020 🇺🇸🇪🇺 (@voodoochileSF) February 17, 2019
BREAKING UPDATE: Clinton hostage situation is now over. Police confirm multiple casualties. Suspect in custody. https://t.co/7f2h8Hqe04 pic.twitter.com/N0KnsUVtX8

— WLBT 3 On Your Side (@WLBT) February 16, 2019