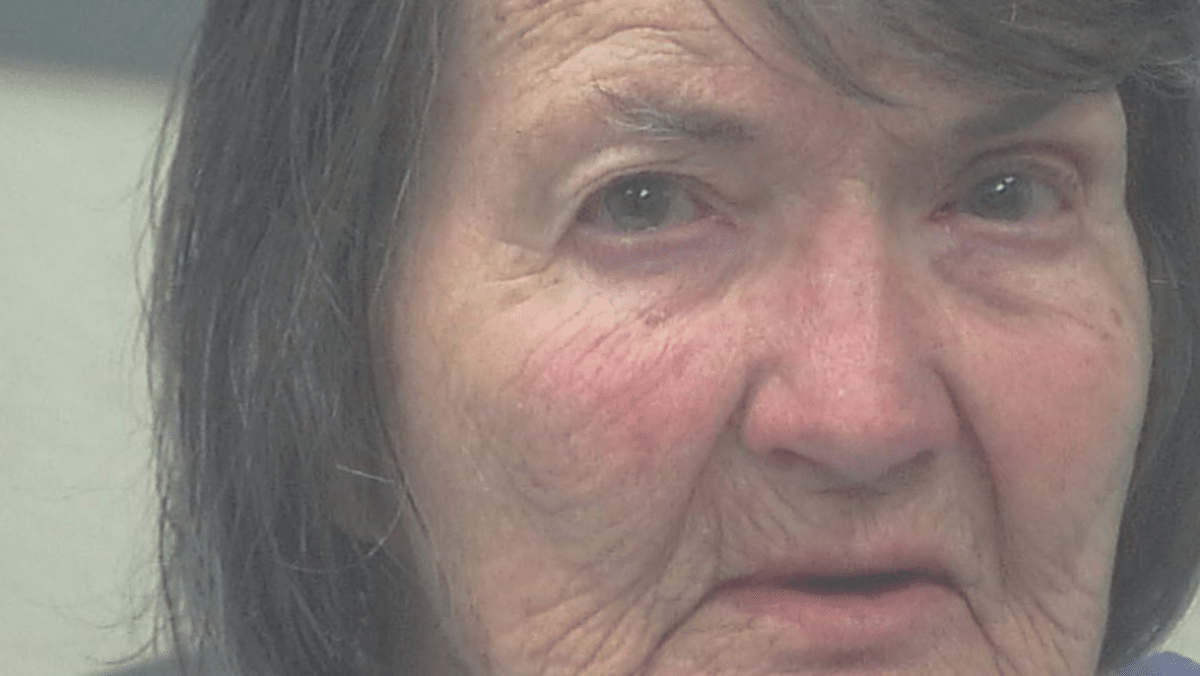 Santa Rosa, Florida 86 year old woman, Ramona Lund arrested after beating to death her 89 year old husband, Francis of 50 years to death with a walking cane.
An 86-year-old Florida woman has been arrested after beating to death her 89 year old husband with a walking cane.
Authorities said Ramona Lund struck her husband, Francis Lund, in the head and face several times with a walking cane.
Their neighbor called 911 after finding Francis lying face down on the porch at the couple's Santa Rosa, home on Saturday.
According to WEAR TV, the neighbor urged Ramona Lund to call 911, but when she told him she couldn't find the phone, he called authorities. 
The neighbor said he thought Francis had fallen until he noticed blood on the victim's head. 
Dispatch instructed the neighbor to administer CPR, but Francis was already dead.
Upon arrival, officers found a broken cane in the couple's living room and a bloody night gown in a chair. 
Bloody towels and shoes were also found in the couple's home. 
Ramona Lund seemed confused immediately after beating her husband to death.
Francis Lund's fatal injuries were consistent with having been beaten by a cane, Pentascola News reported. An investigator observed several bruises and indentations in and about the man's head.
Following her arrest, Ramona Lund was charged with manslaughter. Her bond is set at $250,000.
At a press conference Monday announcing her arrest, Santa Rosa County Sheriff Bob Johnson said the case is 'unusual' in that Lund is the oldest person in the county that the Sheriff's Office has ever charged with murder.
'We're dealing probably with someone's grandmother now,' Johnson said. 'It's not something that happens every day.'
Authorities have not revealed a motive for the killing, but they did say the woman seemed confused and did not know the time or place when police arrived. 
A competency hearing is being scheduled and the investigation is ongoing. 
Ramona and Francis had been married for 50 years.  
Ramona Lund had been scheduled to make her first court appearance Monday afternoon.