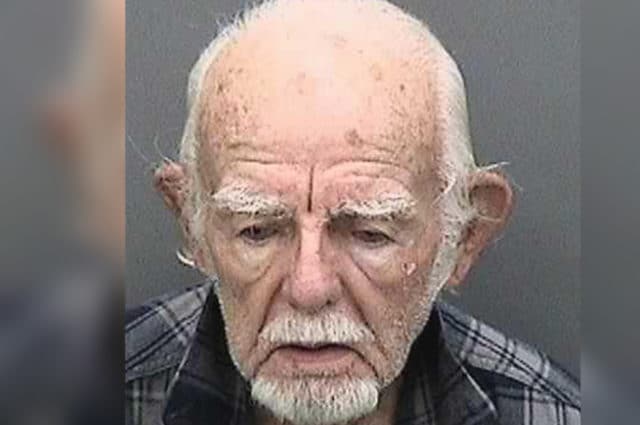 Plant City, Florida man, Guy Vickery, 82, arrested after shooting dead his 50 year old son. Shooting part of an ongoing feud between father and son. 
An 82 year old Florida man has been arrested after shooting dead his son following an argument on Christmas Day, authorities said.
Hillsborough County Sheriff's Office released a statement saying that Guy Richard Vickery, 82, shooting his son, Benjamin Vickery, 50, in the upper body during an argument between the men.
Deputies found the unresponsive son after responding to a 911 call inside a Plant City residence, Tuesday night – circa 9.30pm.
Despite rushing the 50 year old son to South Florida Baptist Hospital, deputies said the man later died from his injuries.
A report via the Tampa Times cited a witness saying Benjamin Vickery getting into an argument with his father- who in turn went upstairs to his bedroom and grabbing a gun with the man's son fleeing into a back room. Moments later the father fired at the son- striking him.
According to court records and a neighbor- the father and son had a stormy relationship that was marked by an earlier shooting 18 years ago.
In February 2000, the father shot his son in the shoulder during a fight, the Sheriff's Office reported at the time.
Court records revealed the son upon being released from hospital at the time being charged with one count of false imprisonment, one count of battery and domestic violence, along with one count of burglary of a vehicle.
Guy Vickery escaped being charged after claiming he'd acted in self defense. Charges against the son eventually were dropped.
A previous report via the Register told of both father and son working as machinists frequently sought after by mining companies for their expertise.
Guy Vickery remains held without bail on one count of manslaughter with a weapon at the Hillsborough County Jail, records show.