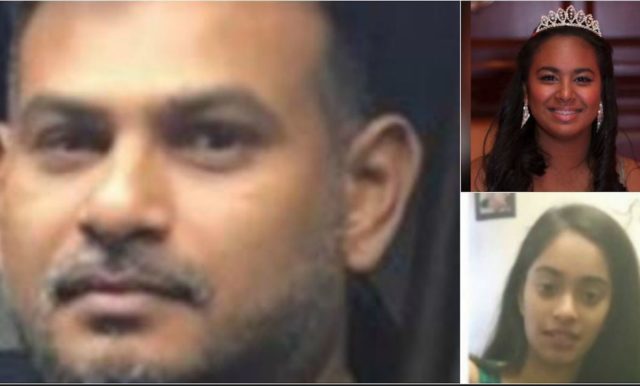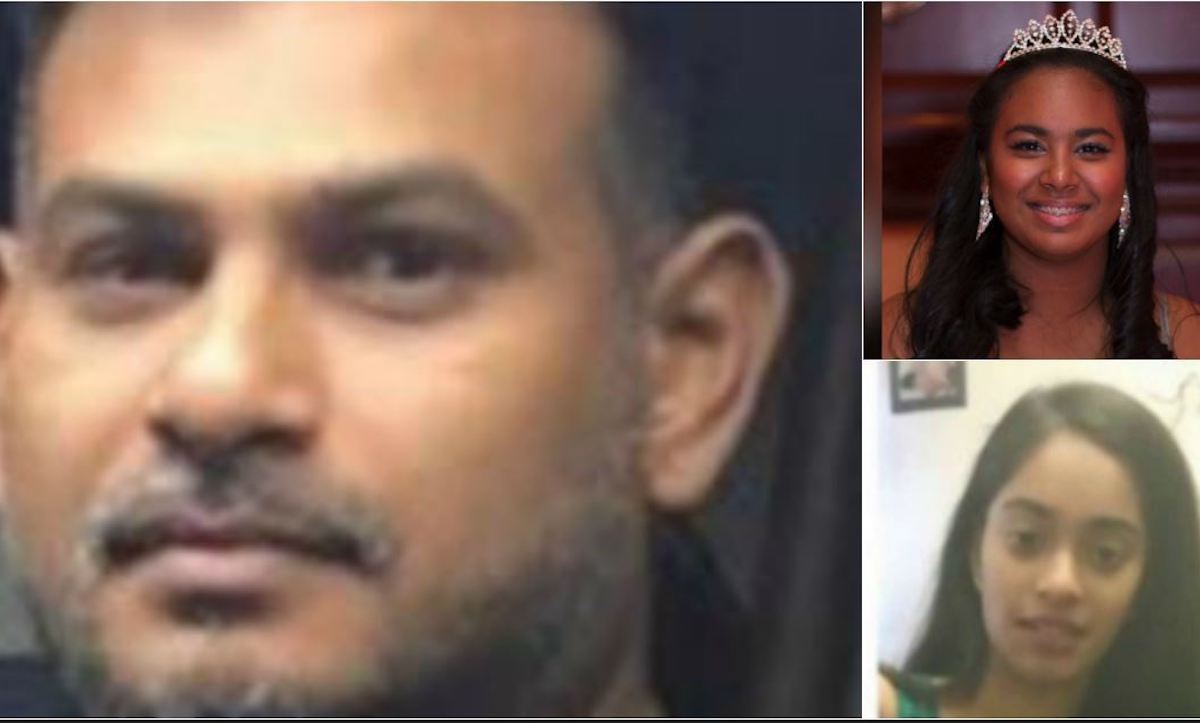 Henrico County double murders: 

Abdool Zaman arrested in the killing of his teen daughter and her teen friend after going on the run. 
A Henrico County, Virginia father who gunned down his own teenage daughter and her teen friend has been captured in NY. 
Abdool Z. Zaman, 39, who was wanted in the murder of his daughter, Vanessa Zaman and the girl's friend, Leona Samlal – both 18 was arrested, Tuesday morning- WTVR reported.
WRIC reported the two teens shot as they walked near the Oakmeade Apartments on Airport Drive and East Nine Mile Road in Highland Springs around 12:17 p.m. Thursday, according to police. 
Zaman was observed getting out of his car and confronting the girls before shooting them in what appeared to be a fit of rage,
Authorities said the father specifically targeted the two women and that no immediate motive was known.
Vanessa Zaman and Leona Samlal murdered: A community seeks answers.
School officials confirmed Samlall being a student at Highland Springs High School about two years ago, but withdrawing. There is no record of Zaman with the Henrico County School System.
'It's really heartbreaking for any mother, father, aunt, uncle,' said Schmere Scott, who lives in Oakmeade told via NBC12. 'It's not just affecting the parents, it's affecting the entire community, because we're all out here worried and stressed as to what exactly happened. We have to live here and it's like did they get the guy who did this?'
Of note the double murder follows Samlall going missing in 2016 before eventually being found safe in Orlando Florida. She is believed to have returned home to Henrico after fleeing a rocky relationship, according to sources.
Henrico County, officially the County of Henrico, is a county in the Commonwealth of Virginia in the United States. As of the 2010 census, the population was 306,935, source Wikipedia.