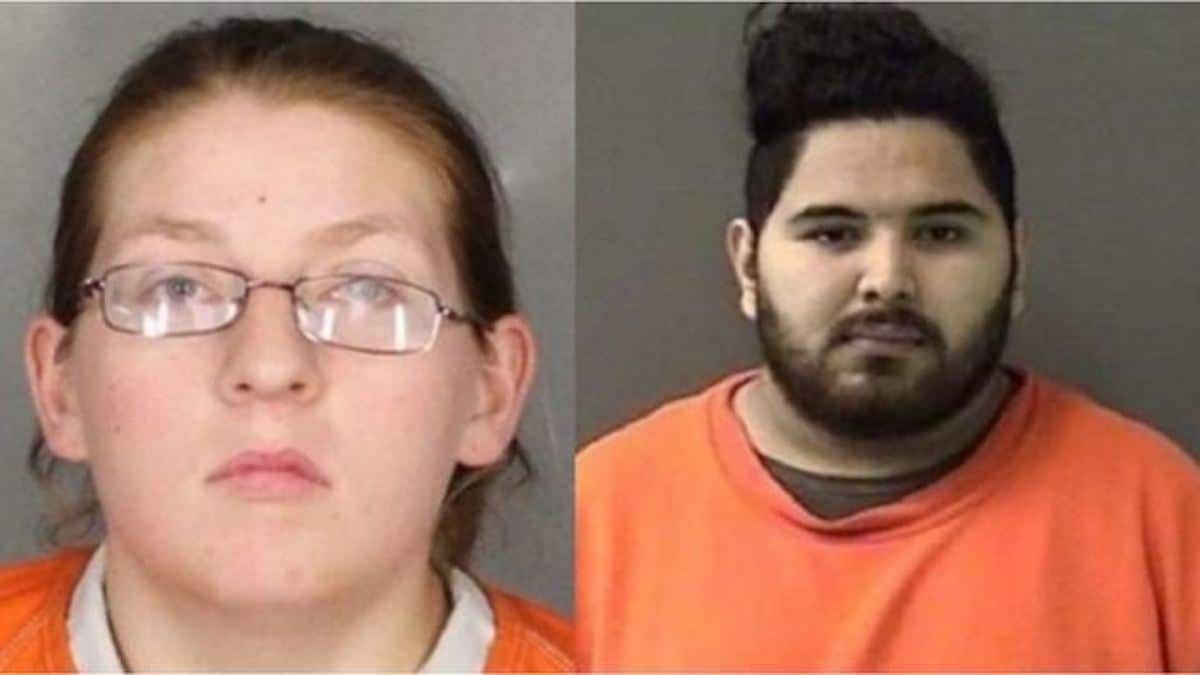 Christopher Almaguer and Sarah Rashelle Almaguer, a 

Killeen, Waco, Texas couple plead guilty to sex crimes against children under their care. Shared videos online. 
A Texas couple face decades behind bars after admitting to them filming sexually assaulting children as young as eight months old.
Christopher Almaguer, 26, and his wife Sarah Rashelle Almaguer, 27, both of Killeen, each pleaded guilty to one count of sexual exploitation of children and one count of production of illicit children's films, according to the U.S. Attorney's Office.
The couple according to the office tended their pleas, October 30. 
Prosecutors say the couple admitted to filming and uploading 'explicit videos of themselves intimately assaulting children as young as 8-months-old.' In various instances, filmed episodes were shared on social media.
Facebook tipped off officials when a user upload images and videos containing the vile images.
Federal agents started their investigation on February 21 following the tip-off.
When the agents showed up to serve warrants for the couples arrest, five children were living with them in their home.
Both husband and wife were arrested in February KSN-TV reported and have remained in custody since.
But it gets grimmer.
Investigators said 25 possible victims were identified who were minors ranging from ages 8-months-old to 14-years-old. 
A judge is expected to sentence the Almaguers on January 29, 2019. They each face between 15 years to 30 years for each count, according to the U.S. Attorney's Office.
Not immediately understood is what compelled the couple to abuse their victims and how they were able to gain the trust of other parents in handling their infant victims. It wasn't clear if parents of other children were aware or even complicit in said crimes.
According to the State Attorney's Office, 26-year-old Christopher Almaguer, his wife, 27-year-old Sarah Rashelle Almaguer each face 15 to 30 years in federal prison "on each of the "two counts" one count 15 to 30, second count 15 to 30. That was estimated.

— Inlightofitall (@Tis4Ta) November 3, 2018