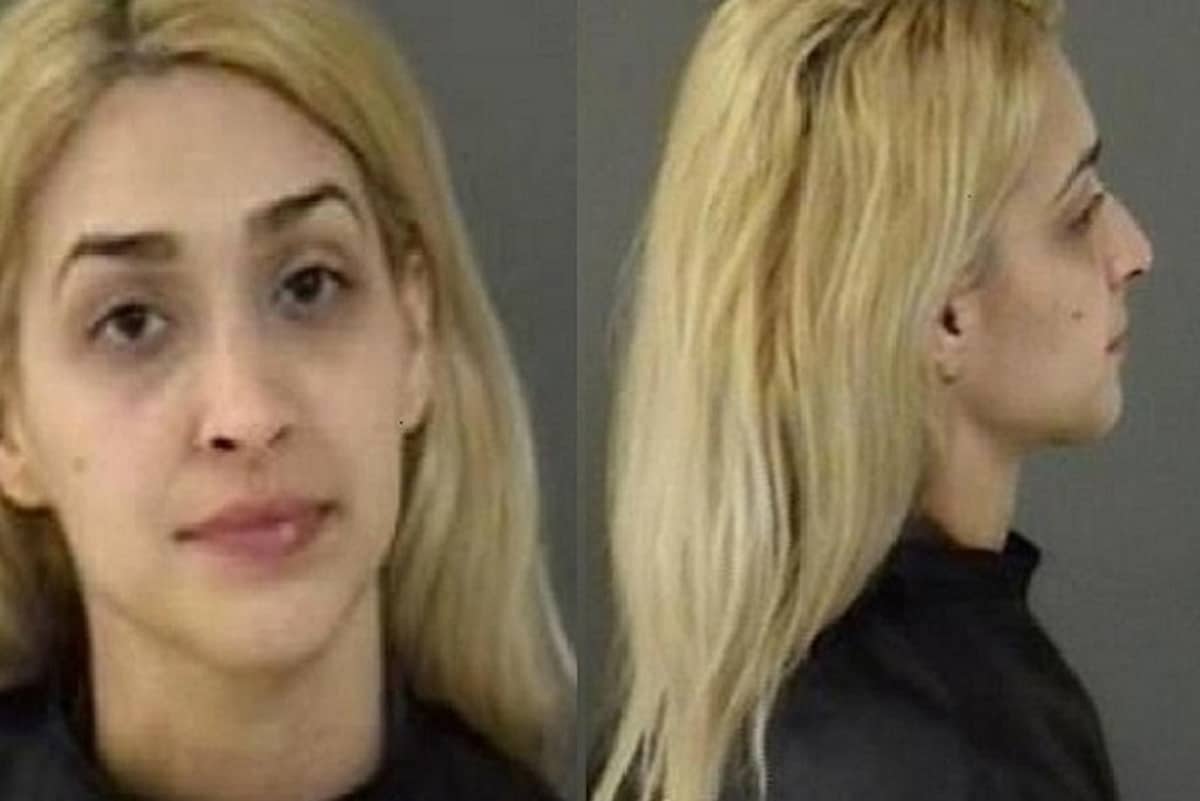 Katherine Nieves-Tavarez a Vero Beach, Florida woman is booked after slashing her boyfriend's face after the man refused his girlfriend's sexual advances. 
A sexually frustrated Florida woman has been accused of slashing her boyfriend with a knife after the man declined the girlfriend's amorous overtures. 
Katherine Nieves-Tavarez, 27, was charged with aggravated assault in connection to the early Thursday morning attack on Amaury Vazquez Carrero at the couple's Vero Beach apartment, the TCPalm reported.
Police said an intoxicated Nieves-Tavarez pulled a kitchen knife on her live-in boyfriend after rejecting her advances several times.
Officers responded around 3:30 a.m. to the home, where Nieves-Tavarez answered the door with 'blood on her clothing and blood on her hands,' the Miami Herald reported.
The injured man — whose face was covered in blood — fell to the ground when officers arrived.
'She hit me with a knife,' the victim told police. 'I can't see.'
The boyfriend who had multiple cuts on his neck, as well as a ripped shirt, reportedly told police that Nieves Tavarez had been boozing before sidling up to him on their couch.
The woman began yelling at him when he refused her sex, prompting Vazquez Carrero to walk out onto their patio.
Note the arrest report as cited by the Miami Herald, 'Nieves Tavarez followed him outside with a large, silver, kitchen knife and was screaming at him.
'She proceeded to hit him in the face multiple times with the silver kitchen knife.'
'(Vazquez Carrero) advised that it happened so quickly, he didn't remember how many times Ms. Nieves Tavarez hit him.'
The boyfriend was taken to Indian River Medical Center, where he was treated for several cuts on his face, according to officials.
Nieves-Tavarez reportedly denied any role in the stabbing and claimed that her boyfriend 'came home from being out with a friend and had a scar on his face already'. 
She alleged that after asking Vazquez Carrero about what had happened to him, he became angry and started attacking her with the knife. When pressed for specifics about her claims, Nieves Tavarez was unable to offer any.
The woman was arrested and booked at Indian River County Jail on $15,000 bail.