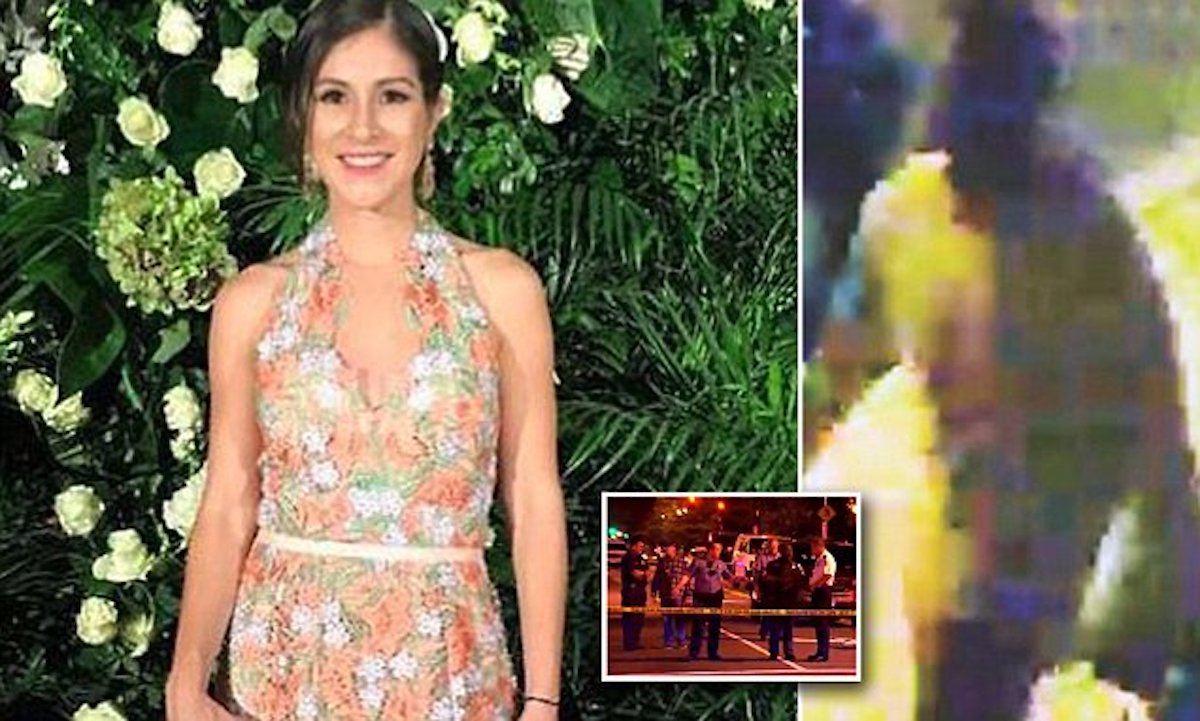 Wendy Karina Martinez a Washington D.C tech executive and avid jogger is stabbed to death while running in Logan's Circle in random incident. 
## Update Sept 20: Police in Washington DC have made an arrest in the fatal stabbing of a newly engaged technology company executive who was attacked while jogging Tuesday evening.
Arrested last night was 23 year old man, Anthony Crawford of North West DC. Charged with 1st degree murder while armed. Chief says he has criminal history. Stranger to victim Wendy Martinez. Police took him into custody at Girard St @ park
A Thursday press morning conference was scheduled.
## Original report Sept 19: A tech executive has died after being stabbed to death while jogging in Washington D.C.'s Logan Circle neighborhood.
In a released statement– police said they were looking for the assailant in what they described as an unprovoked 'random' attack.
Wendy Karina Martinez, 35, was killed while running near Logan Circle just before 8pm, September 18th-when she was attacked by a knife-wielding stranger at the intersection of 11th and O streets-Metropolitan Police Chief Peter Newsham said.
Martinez suffered multiple serious stabs wounds but managed to stumble to a nearby Chinese restaurant, with blood gushing from a laceration to her neck.
Patrons at the eatery rushed to her aid and attempted to help her before paramedics arrived on the scene.
Martinez was taken to an area hospital, where she later died.
Martinez had just gotten engaged one week ago to Daniel Hincapie.
Newsham during a press conference said Wendy Martinez lived not far from the crime scene described by police as being 'very safe neighborhood'. Facebook posts showed Martinez being an avid jogger along with images of her participating in past races.
Newsham said it is believed the attacker, described as a black man, did not know Martinez and that it was most likely a random act of violence and a 'singular incident.'
The suspect was last seen wearing a long-sleeve mustard-colored shirt, dark-colored sweatpants, white socks and light-colored sandals.
Police have released surveillance video showing the person of interest walking in the area around the time of the deadly attack.
Fox 5 DC reported that the knife used in the stabbing has been recovered at the scene.  
The Metropolitan Police Department is offering a reward of up to $25,000 to anyone with information that leads to the arrest and conviction of the suspect.
According to her LinkedIn profile, Wendy Martinez had a Master's degree in Latin American studies and conflict resolution from Georgetown University. For the last two years, she had worked as chief of staff at the technology and management company FiscalNote.
'The entire FiscalNote family is shocked and deeply saddened to learn that Wendy Martinez, our Chief of Staff, was killed last night,' noted a statement from Martinez's employer. 'Wendy was an invaluable member of our team and a vibrant member of the community. Our thoughts and prayers are with Wendy's family and friends.'
Welcome to a brave new America…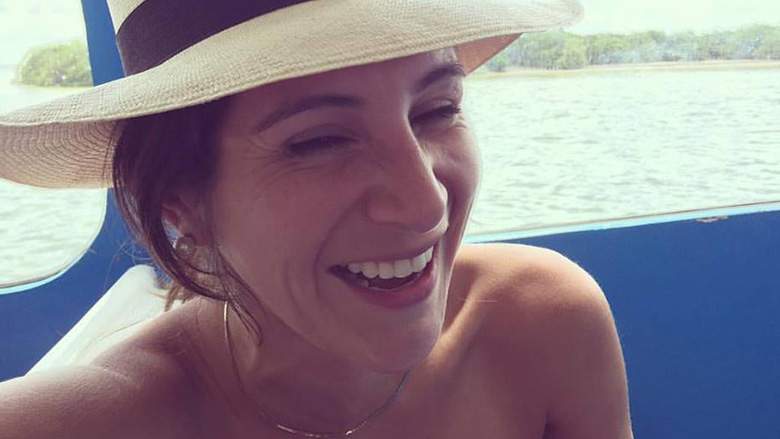 We write to share the very sad news of the tragic death of Wendy Karina Martinez (CLAS'2012), who was attacked last night in Logan Circle. Our thoughts and prayers are with Wendy and her family and friends at this terribly difficult time https://t.co/hHDU4AdbYB pic.twitter.com/fic8Ispla8

— Georgetown CLAS (@GeorgetownCLAS) September 19, 2018
I spoke with the mother of Wendy Martinez, who tells me her daughter got engaged a week ago today. She called her a vibrant, beautiful young woman who was in the midst of the "most beautiful moment of her life" before she was killed. pic.twitter.com/4WXAUyWLw5

— Michael Brice-Saddler (@TheArtist_MBS) September 19, 2018
Several people in the neighborhood are stopping by to leave flowers in front of the carryout where #WendyMartinez was stabbbed to death last night @wusa9 pic.twitter.com/mCV9fMKf1Q

— Michael Quander WUSA (@MikeQReports) September 19, 2018