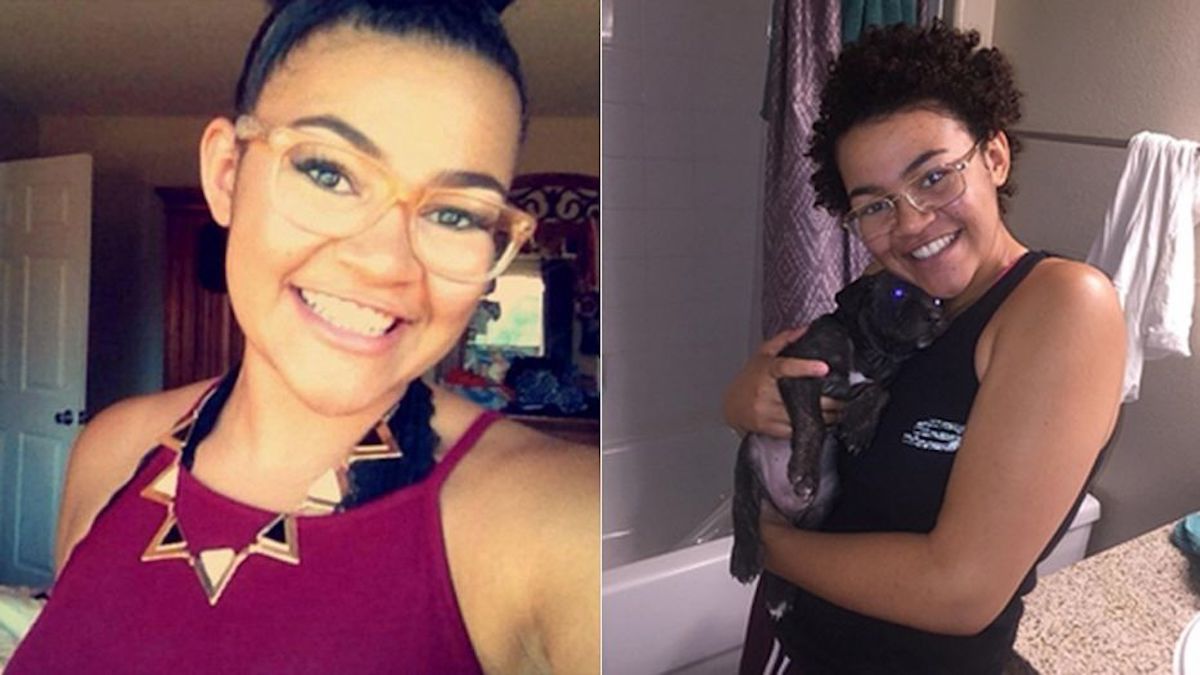 The body of Kiera Lanae Bergman a missing Glendale, Arizona woman is found in the desert outside of Phoenix in a now homicide investigation. How, why and who? 
The body of a 19 year old Glendale, Arizona woman who'd been missing for a month has been found in the desert outside Phoenix.
In a released statement Phoenix Police Department said Kiera Lanae Bergman's body was discovered Monday afternoon near State Route 85 in Buckeye.
The discovery came just on a month after the teen was last seen leaving her apartment August 4th. Police said Kiera was found about 45 minutes west of her home.
'Right now, we're just waiting for them to release the body,' Bergman's father, Chris Bragg, told the Arizona Republic. 'They are waiting for some specialist to come in. Once they release her, we will pick her up and bring her home.'
While declining to reveal specifics, police said the discovery of Kiera's body had turned into an active homicide investigation. Cops declined to say whether any suspects had been identified.
To date the manner of how Kiera died was not revealed not how long her body was in the desert.
An autopsy was to be performed by the medical examiner, police said.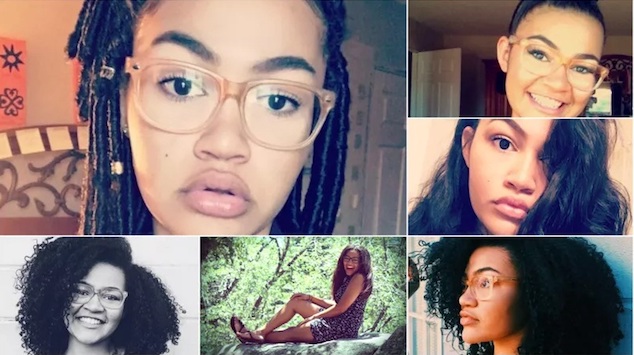 Kiera Lanae Bergman leaves home after 'strange text' without purse, keys or extra clothes:
The day Bergman went missing, she'd sent a text message to her roommate and best friend, Destiny Hall-Chand, saying she was meeting up with 'some guy she met at a store,' KPHO reported.
Hall-Chand said the text seemed strange and out of character for Bergman.
It was revealed Kiera leaving home without her purse, her wallet, her keys or extra clothes. Following sending the text, Kiera never returned home.
At the time of her disappearance, Bergman was described as being 5-3 and weighs 145 pounds. It wasn't revealed what Kiera was wearing at the time of her disappearance.
Hailing originally from San Diego, Kiera had moved to Phoenix in March to be with her boyfriend, Jon Christopher Clark. During a vigil Aug. 11, family members told the Arizona Republic that Bergman had later broken up with her boyfriend and moved in with Hall-Chand.
Of note, Clark, 23, was arrested during the police investigation on unrelated charges, FOX10 Phoenix reported. A search warrant on the car he shared with Bergman turned up evidence of identity theft and forgery, with the ex boyfriend booked on 22 counts of aggravated identity theft and two counts of forgery.
Clark remained in jail on $25,000 bond following his August 17th arrest.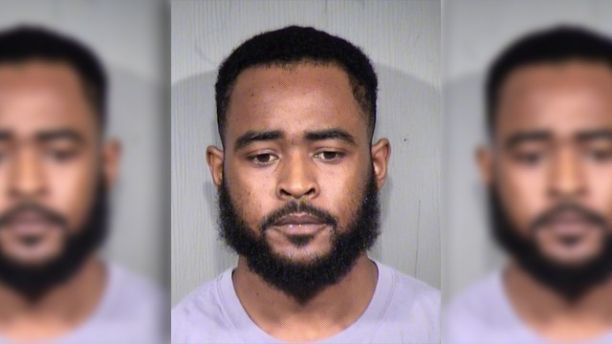 Kiera Lanae Bergman's on and off boyfriend, Jon Christopher Clark last person to see missing teen alive:
Azcentral previously reported Phoenix police saying Clark wasn't a suspect in Bergman's disappearance despite being the last person to see her before she disappeared.
It remained unclear if he was in any way connected to Kiera's murder with Clark continuing to maintain his innocence.
Bergman's mother, Kirsten Bragg previously told FOX10 the family having traveled from San Diego to Arizona to search for their daughter, putting up flyers in the Phoenix area.
'My biggest fear is that they're gonna find her, and she's not gonna be here anymore,' Bragg said last week. 'That's my biggest fear.'
The investigation into Bergman's death is ongoing, Phoenix police said.
Authorities asked that anyone with information regarding the case call Silent Witness at 480-WITNESS.