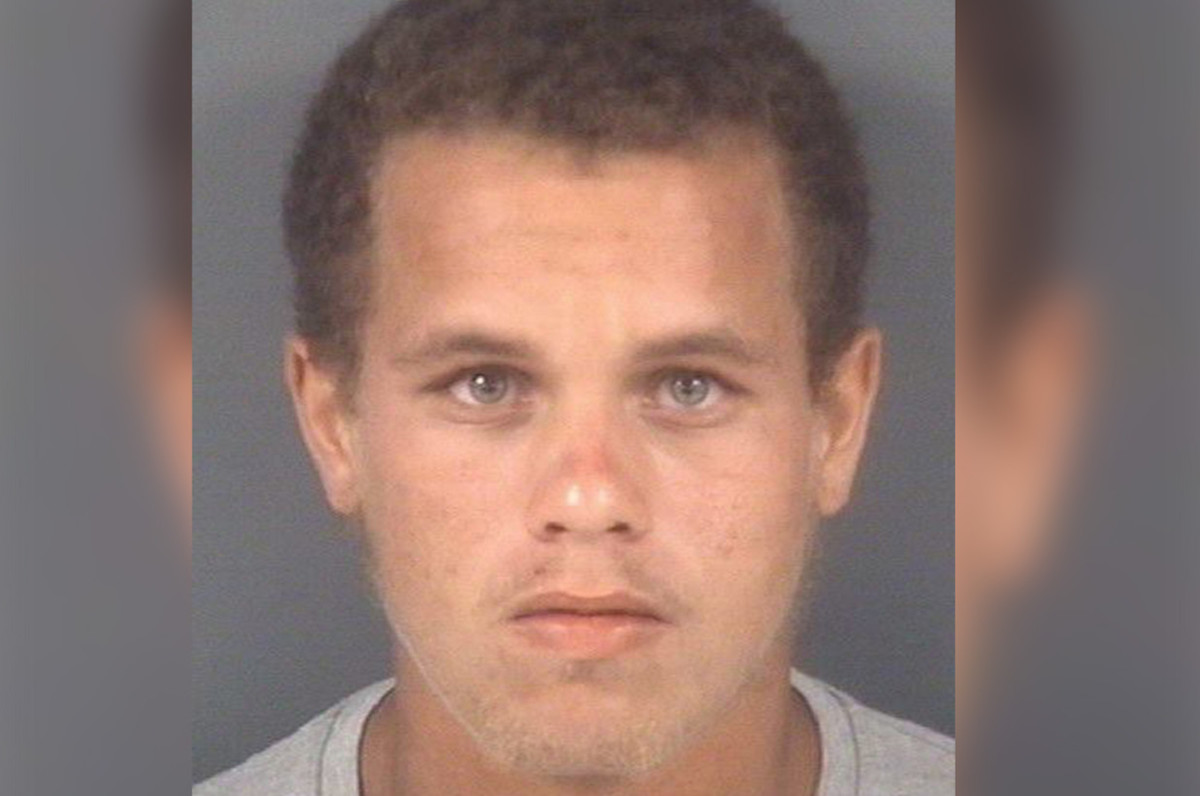 Joshua Caleb Hunt a Hoke County, North Carolina teen is arrested after kidnapping his boss at gunpoint over unpaid wages.
A Hoke County, North Carolina teen has been arrested after allegedly kidnapping his boss and holding him at gunpoint following a dispute over unpaid wages. 
Following Joshua Caleb Hunt's arrest, The Fayetteville Observer reported the 18-year-old employee being charged with second degree kidnapping and discharging a firearm to cause fear.
The Cumberland County Sheriff's Office says Hunt's boss, Robert Lockamy, told authorities Hunt called out of work Friday and hadn't picked up his paycheck.
Lockamy was identified as being the proprietor of 'Extreme Green Nursery and Landscape'.
Come Monday, Hunt returned to work and began yelling. That's when Hunt allegedly pulled out a gun and fired into the floor to the left of Lockamy demanding he be paid in cash for the previous week's of work. 
Lockamy in turn told the employee he didn't have cash, telling Hunt that a check had already been written in his name. Authorities say Hunt then walked Lockamy at gunpoint to where the check was kept and took it.
Of intrigue, a social media post scallywagandvagabond.com uncovered included Lockamy's wife Brittany divulging during Monday's incident Hunt being 'strung out on something and acting psychotic'. 
Following his arrest, Hunt was taken into custody and was being held at the Cumberland County Detention Center. Bail was initially set at $20,000 before being upped to a $200K secured bond following Hunt's court appearance on Tuesday.
Not immediately clear was the length of time Hunt had worked for Lockamy and how he wasn't aware that his wages were paid via check.
And then there was this recent job advertisement Extreme Green, LLC Nursery & Landscaping had posted which scallywagandvagabond.com gained access to:
'Hiring to meet the needed requests of our current and prospective clients and allow for continued growth. We take pride in our work and we strive to find crew members with the same passion to beautify Fayetteville and surrounding areas one landscape at a time.'
'We are looking for an experienced and responsible individuals to join our team….'