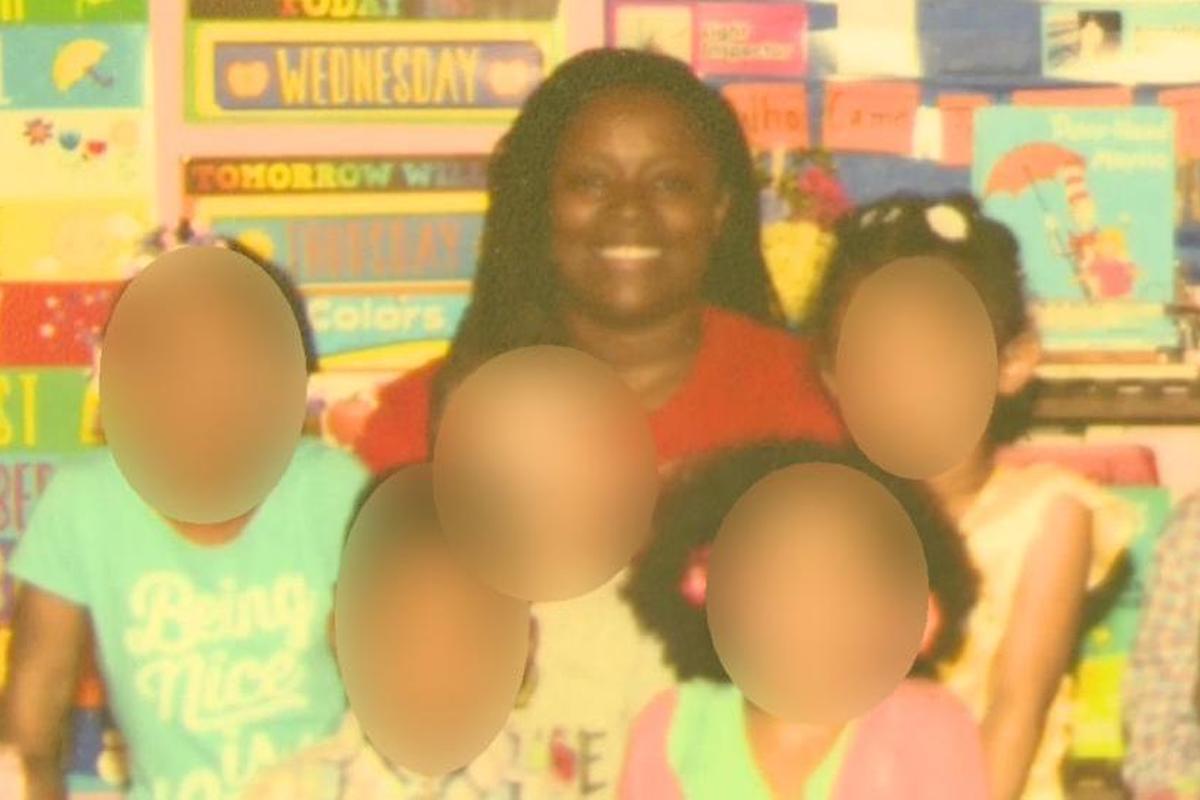 Chavay Williams a Columbus, Ohio preschool teacher at 

Playtime Pre-School is fired after encouraging young children to fight each other while filming and posting on social media.
Also making her tabloid debut is Columbus, Ohio preschool teacher, Chavay Williams who was recently fired after encouraging young children to fight while posting a video of one milieu.
Come Wednesday, the 'errant' teacher was booked on 21 counts of child endangerment reported The Columbus Dispatch.
Court records say Williams, 30, posted a video on Snapchat in June showing children fighting at Playtime Pre-School. The video, captioned with words like 'knock out' and a boxing glove emoji, shows children crying and trying to escape a fenced-in playground during the fights.
Williams purportedly can be heard encouraging the children as young as three years old to physically 'interact'. Also observed are children crying during the interlude.
None of the children, ages 3 to 5, were seriously injured.
The video was soon after brought to police attention with an investigation beginning on June 22.
PRE-SCHOOL WORKER CHARGED W/21-COUNTS OF CHILD ENDANGERING: 6/14/18 30yo Chavay Williams (F/B) permitted & encouraged 21 kids under her supervision at Playtime Pre-school to fight while on the playground.
She recorded it & posted it on social media.
The school fired Williams. pic.twitter.com/hLJ2a3GGJ1

— Columbus Ohio Police (@ColumbusPolice) September 19, 2018
Playtime Preschool 'the largest black-owned preschool in Ohio,'
The investigation determined that Williams acted on her own, with the preschool saying it was not aware of the incident at the time it occurred.
Playtime upon learning of the video, dismissed the teacher. In her defense, Williams told detectives she wanted to show parents how their children acted.
Police say a teacher who failed to intervene hasn't been charged and will be treated as a witness.
Of note, KTVL reports Playtime Preschool calling itself 'the largest black-owned preschool in Ohio,' by square footage. The school's owner, Elisabeth Lawson says 97% of clients live below the poverty line and take advantage of Publicly Funded Child Care (PFCC).
Court records show Williams is scheduled to appear for an arraignment on Oct. 23.
If convicted, the maximum sentence on each of the 21 charges would be six months in jail.
#NEW: Playtime Preschool of Columbus, which identifies itself as "the largest black-owned preschool in the state of Ohio," confirms to me that it fired Chavay Williams, 30, after she allegedly encouraged children to fight and captured it all on video. pic.twitter.com/fEzJ1swzwW

— Geoff Redick (@GeoffWSYX6) September 19, 2018