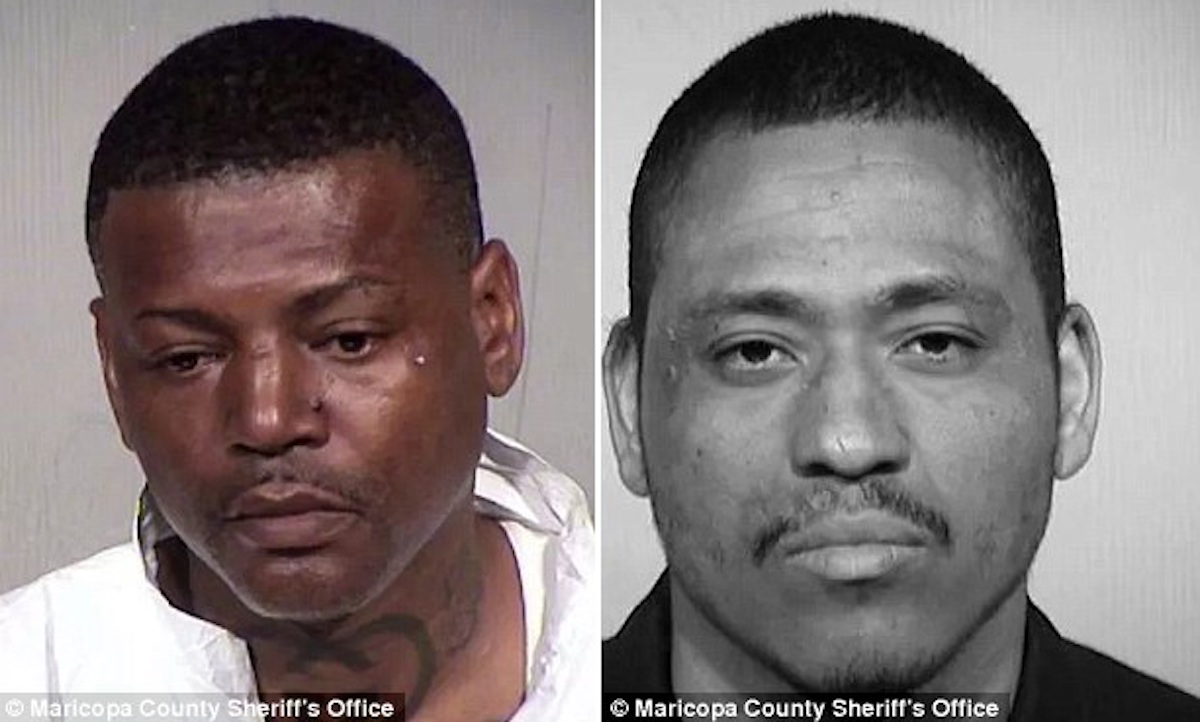 Melvin Harris a Phoenix, Arizona father is charged with second degree murder after beating and stomping to death local man, Leon Leevon Armstrong, trying to enter a bathroom stall used by his daughter.
A Phoenix, Arizona father has been arrested after allegedly fatally beating a man to death who'd tried to enter a bathroom stall that was occupied by his teenage daughter at a convenience store.
Charged on suspicion of second degree murder was 40 year old dad, Melvin Harris.
ABC15 reported Harris driving to a QuikTrip convenience store on the night of Aug. 2 to pick up his daughter and her friends.
At some point the father was informed that a man tried to 'forcibly' enter the bathroom stall his daughter was using. 
The man left the store and was pointed out to Harris, who punched him in the face and allegedly kicked and stomped on him.
The victim, since identified as Leon Leevon Armstrong was taken to the hospital with a broken nose and brain injuries and later died. Leon Armstrong prior to the beating incident had been observed panhandling outside the store. 
Of note, Az Family reported the victim having a prior criminal history, including that of shoplifting, trespassing and obstructing police.
It remained unclear why Armstrong had sought to enter the bathroom stall, with suggestions the man was a 'pervert'.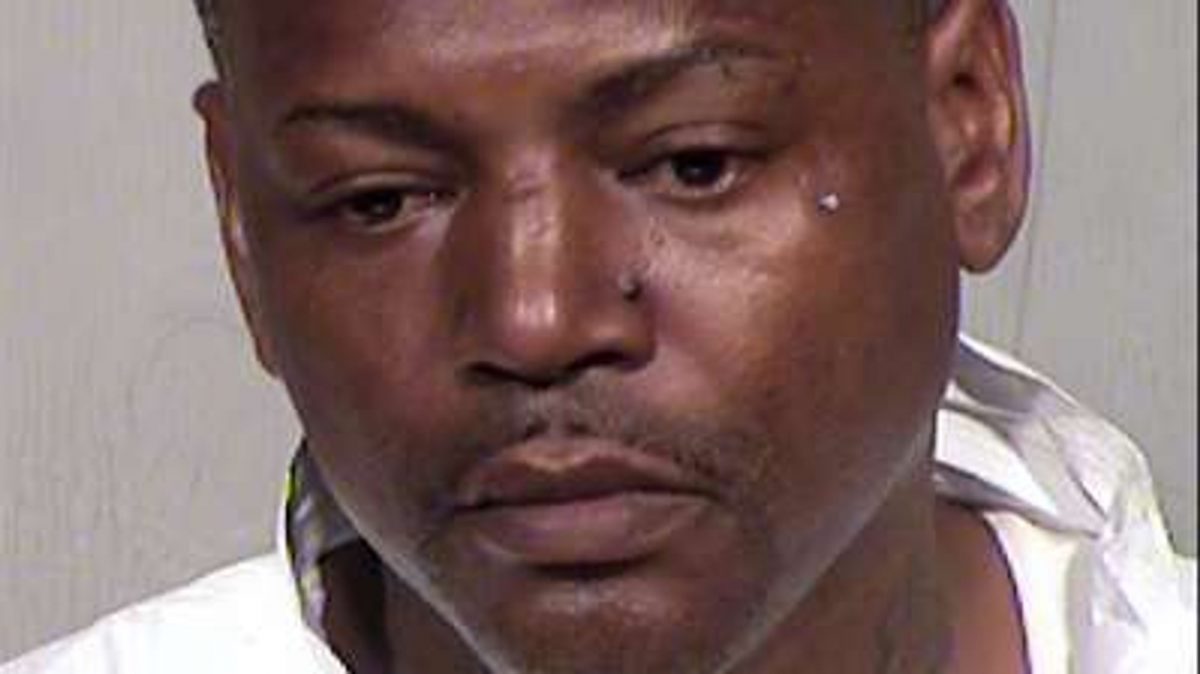 HERE'S THE MAN THAT TRIED TO BREAK INTO THIS MANS DAUGHTER'S RESTROOM STALL..
LEON LEEVON ARMSTRONG LAST MUG SHOT:
HE HAS ((SEVERAL)) MORE MUGSHOTS DATING BACK YEARS…
YEP… pic.twitter.com/dJNKZEPTBM

— commonman80 (@commonman80) August 15, 2018
Melvin Harris Phoenix father takes matters into his own hands after deciding security had not 'done enough'. 
Court documents show Harris and his daughter letting employees and a hired security guard know what happened. The father is thought to have become angry when 'not enough was done about it'. 
Court documents show Harris telling the security guard to 'take care of the situation, or he would do it himself.'
Responding to the fatal beating incident, Melvin Harris' fiancee, Diana Jackson insisted the father was just protecting his daughter.
Told Jackson via 3TV/CBS5, 'I'm not mad at him. I don't feel like he did anything wrong. I love him. He did what he was supposed to do for our kid. You cannot tell someone they're wrong for protecting their children'.
Come Tuesday, the fiance responded to criticism against her fiance, posting on Facebook under the name, Diana BayBi Love:
'Security ain't s*** & the police ain't either cuz they knew this man had a problem they said that he did this s*** three times that day and nobody did s*** about it,'
Adding, 'FUCC OFF HE IS OUR HERO TEAM MELVIN!!!!!!!!' 
Melvin Harris remains in custody being held on a $100,000 bond.
And then there were the following social media posts below that caught this author's eye, see what you think….?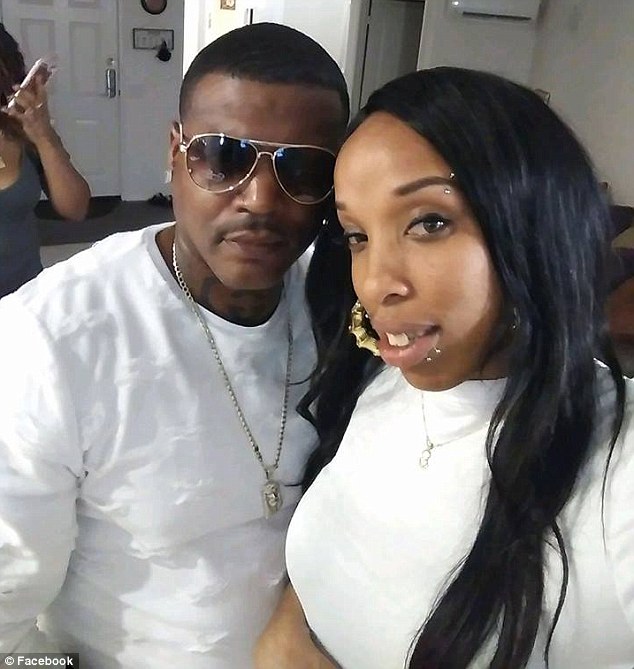 #MelvinHarris If true the man should be freed immediately, given father of the year award ? and be a role model to other fathers who have daughters. He did nothing wrong. IMHO!!

— Edens Dad (@HuffRobert) August 15, 2018
"[Diana] Jackson said it's unfair her fiancé is being treated as a criminal for protecting his child," and she's not the only one. What else'd a man like Leon Armstrong be doing in doing what he did? Melvin Harris had every right to protect his daughter! https://t.co/Q7HcsaKcu7

— N.V. Mara Czarnecki (@Nickidewbear) August 15, 2018
Where is Melvin Harris go fund me page. They will never find 12 jurors to convict him. His job is to protect his kids from evil and he did it and also prevented any other kid from ever having to worry about that POS

— Eds (@Eds0369) August 15, 2018
Question: Will Black Lives Matter rally behind Melvin Harris?

— Vincent Perrelli (@CountVincenzo) August 15, 2018
God bless men like Melvin Harris. #FreeMelvin

— LoLo (@Longyolo) August 15, 2018
Free Melvin Harris! This man is a hero!

— J. Stewart (@JStew23) August 15, 2018