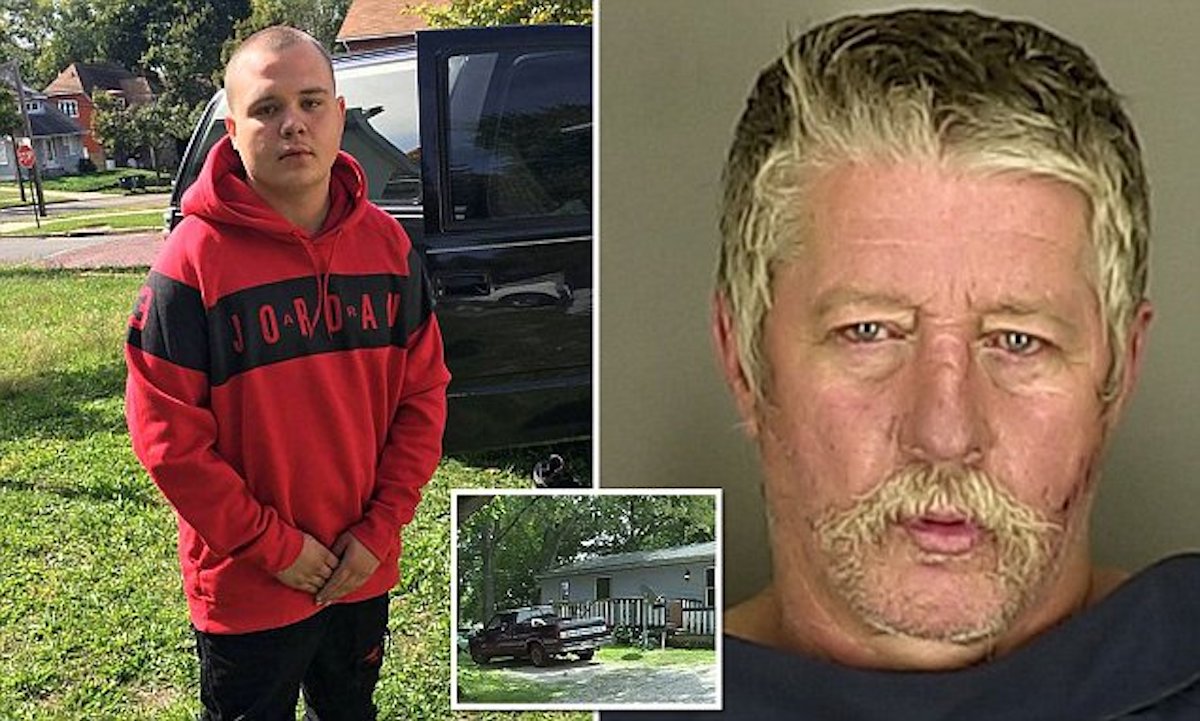 Dan Schaffer, a 61 year old Akron, Ohio grandfather, is arrested after fatally shooting his 22 year old grandson during a domestic dispute at the family home. 
An Ohio man has been arrested after allegedly shooting his 22 year old grandson to death following an argument at the grandfather's home over the weekend.
Notice of Cody Czerpak's shooting death came after 'horrified' neighbors called Akron police to report sounds of screaming and gunshots circa 10.30pm, Sunday night. 
WKYC 3 identified the grandfather as 61 year Akron man, Dan Schaffer.
The outlet published transcribed dispatch calls which included one neighbor telling 911, 'Somebody just got shot… it's my next door neighbor. I heard a big old bang first and then I heard the screaming.' 
Police said Schaffer was in the home when they arrived to the scene. He was taken into custody and booked to the Summit County Jail. A police report noted the victim being shot once in the chest.
Following Czerpak's shooting death, a Gofundme Page was initiated to lend support to the victim's surviving relatives, a six month old baby and four year old son along with the children's mother, Brianna.
To date it remains unknown what instigated the grandfather mortally shooting his grandson, what the two men had been arguing about and whether there had been prior incidents…