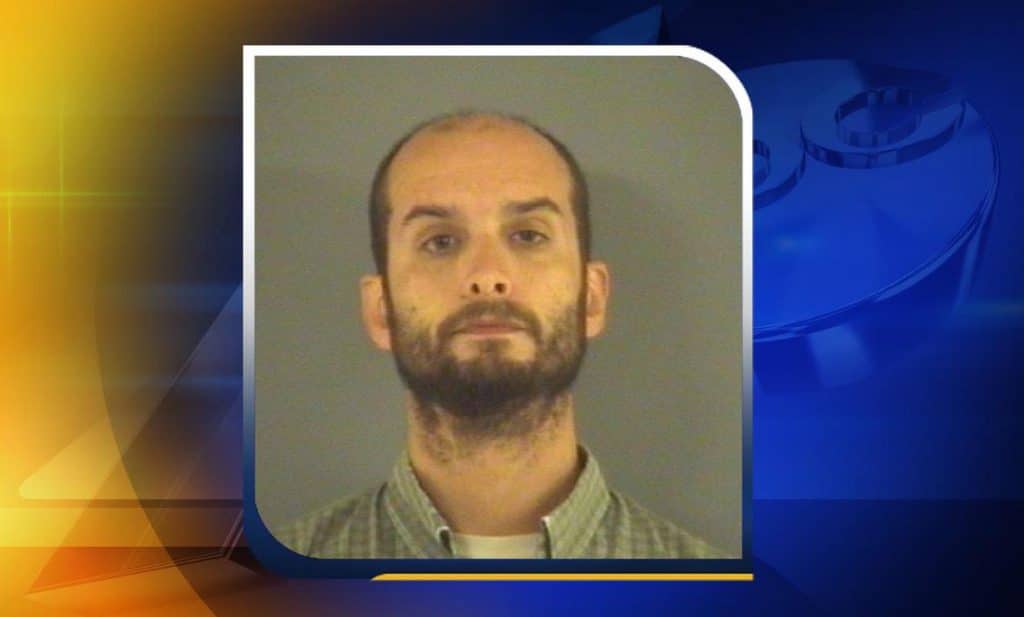 Michael Allen Joyner a Wilson County, North Carolina man has been arrested after hacking his wife and father to death before fleeing and leaving his toddler child with their bodies
Michael Allen Joyner a 38 year old Wilson, North Carolina man has been charged with murder after hacking his wife and father to death with an axe and then fleeing, leaving a toddler alone with the bodies.
Notice of the macabre murder came after the man's father failed to show up to work on Friday, leading to authorities making a house call Friday evening where they came across the bodies.
Murdered was Joyner's 36 year old wife, Michelle Joyner and her father, Dennis Ray Joyner, 63.
Joyner would be arrested the following day after fleeing the scene, leaving his toddler child with his victim's bodies, having caught a flight to Los Angeles.
Responding police said the uninjured infant had been locked in a back bedroom according to wral.
Detectives say the murders likely occurred Friday morning, suggesting that the child could have been alone for more than 24 hours before being found.
To date authorities have not disclosed the age or sex of the toddler. The child has now been handed over to the Department of Social Services.
An arrest warrant was issued for Joyner on Saturday, with the man's car seized at Raleigh-Durham International Airport reported WTVD.
Detectives traced Joyner to California, before he was arrested at a home in at a home in San Pedro, near Los Angeles, Sunday evening, circa 11pm. 
Told Wilson County Sheriff Calvin Woodard: 'This incident appears to be domestic in nature with an ax being the choice of weapon use to facilitate this crime.
'We were able to locate his vehicle as well as gather intelligence as to his whereabouts in California.'  
Of question is if police had been previously called to the family home and whether Michael Joyner bore a previous criminal record?
Michael Allen Joyner is currently being detained at the Los Angeles County Jail awaiting extradition back to North Carolina where he is likely to face double murder charges.