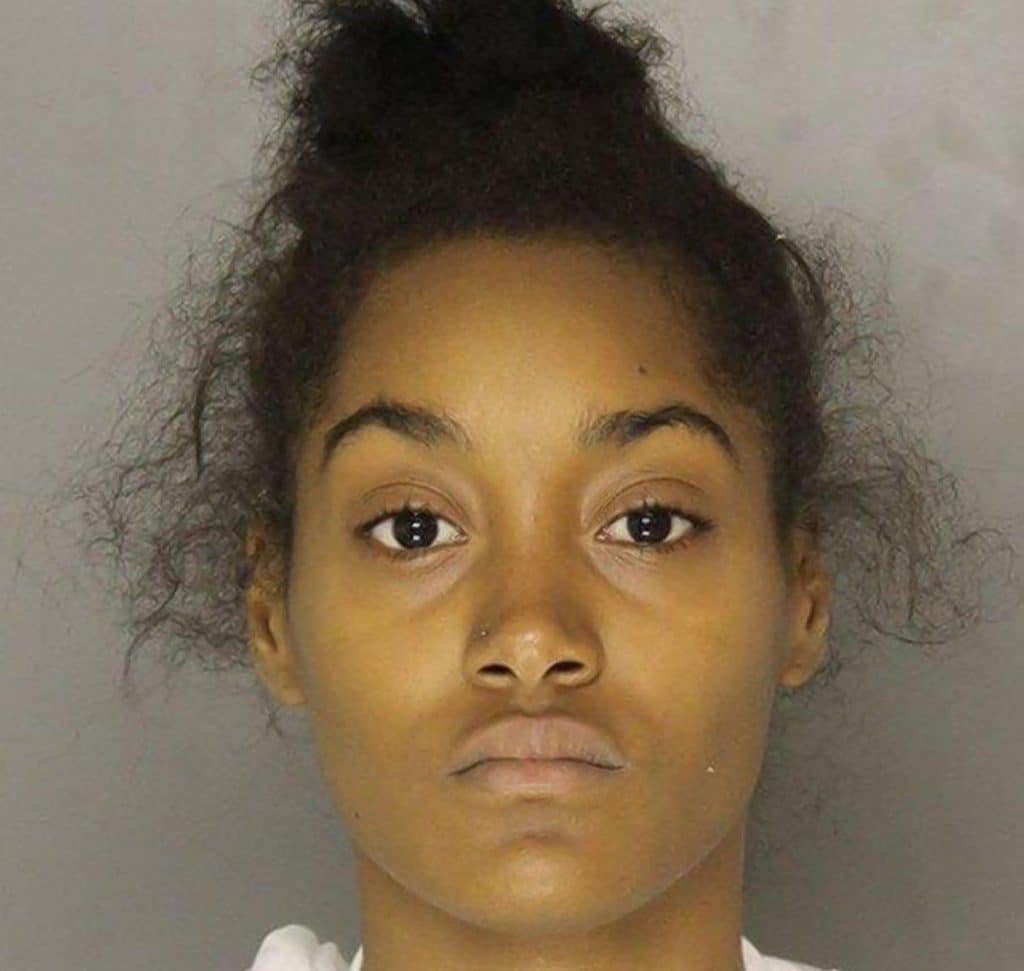 Christian Clark a Pennsylvanian mother snapped in a fit of jealous rage after accusing her son's father of cheating on her leading to the mother killing the couple's son.
Christian Clark a 21 year old Pennsylvanian woman has been arrested after smothering her 17 month old baby boy to death and texting a video of her son's body to his father along with a laughing emoji.
The child's murder comes after Clark and the boy's father were arguing on Tuesday with the mother sending the man the following texts: 'Ya kids ain't safe here I don't want them here' and 'I'm killing them' — followed by the emoji.
Shortly after the mother sent a video of a girl, a two year old daughter and then a boy face down on a bed notes the Pittsburgh Post-Gazette.
'Ahh, look, Angel is still alive and sweating your son on the other hand is not even breathing,' the mother said in the video, according to a cited arrest. 'I wish I could keep the camera still.'
Added the mother: 'I wasn't even gonna send you videos but pretty sure ya son is legit dead,' 
'I'm going to jail either way,' she then adds, 'Hope it was worth it.' 
Responded the woman's boyfriend Andrew Price Jr: 'Send it to the cops post it to fb idc anymore you ruined my life.'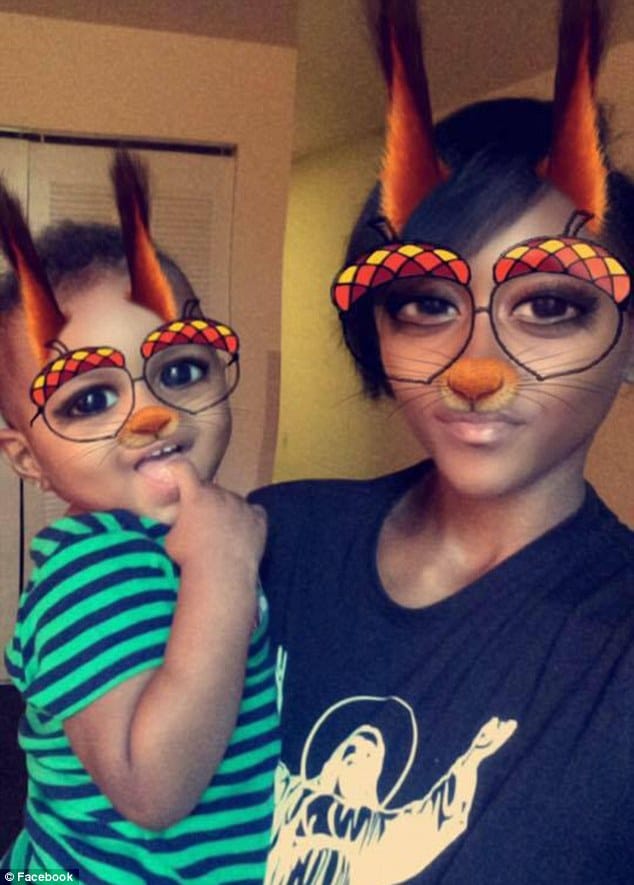 Andre Price III was found unresponsive in the McKeesport home and died later that night. The little girl seen in the video, while also smothered is alive.
When authorities arrived, Christian Clark admitted smothering the little boy, with the mother taken into custody on charges including criminal homicide.
The back and forth texts and the escalation of Clark smothering both her son and daughter came after the woman accused Price Jr of cheating on her.
Authorities recovered many disturbing messages from her boyfriend's cellphone.
Read one text: 'I don't want these kids here,'
Read another: 'Ya kids aint safe here i don't want them here … Answer me or im going to jail for child endangerment.'
Later she wrote, 'I really snapped this time.'
Responded Prince: 'Try to wake him up I said hold him.'
'Its okay im dialing 911,' she responded.
'You need to if he dead,' the child's father wrote. 
With the mother responding, 'I am … Sorry i did this i stg i didn't mean to.'