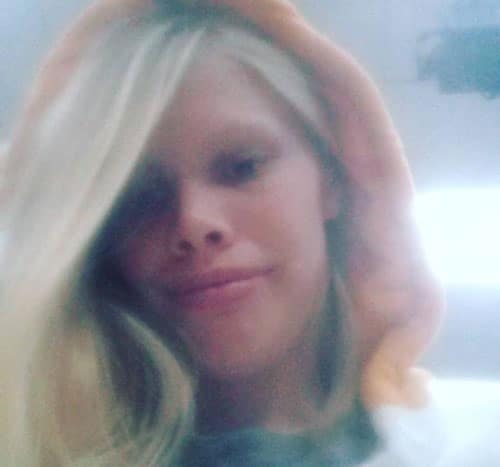 Did Katlynn Goodwill Yost a 17 year old teen murder her parents? Three individuals are now in custody on suspicion of murder, including an un-named 17 year old suspect.
Orange County Police have arrested three individuals in connection with the murder of three adults, Christopher Young, 34, his wife, Yennifer Goodwill Yost, 39 and 28 year old man, Arthur William Boucher, a friend of the couple.
Arrested were Josh Acosta, 21 and Frank Felix, 25 who they suspect were involved in the Saturday triple slaying.
Also arrested was a 17 year old teen, who may or may not be the Young's eldest daughter, 17 year old girl, Katlynn Goodwill Yost.
According to The Orange County Register, authorities said state law prevented them from giving out the name of the 17 year old because of the suspect's age.
The arrests come after police ruled out a murder-suicide late Saturday.
Matters came to the fore after a young girl, called 911 dispatchers to say that her parents were dead.
Responding police arrived to find three adults dead, while the couple's youngest children, ages 6 and 9, were found unharmed in the Fullerton family home, 30 miles from Los Angeles.
Not present at the home at the time was Christopher and Jennifer Yost's eldest child, Katlynn Yost.
An alert was made to help locate Katlynn who was come Sunday, found safe and sound.
A report via abc7 notes Katlynn is the biological daughter of Jennifer Yost and stepdaughter of Christopher Yost.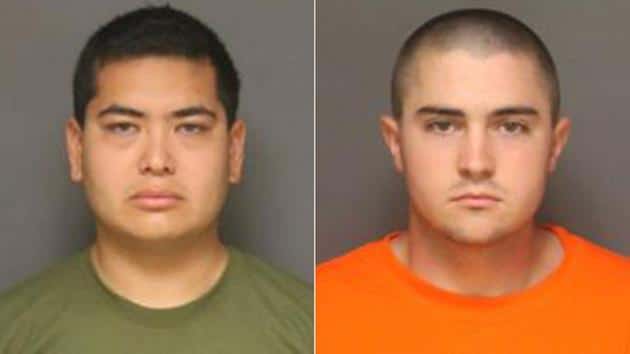 Upon the arrest of three individuals, Fullerton police Sgt. Jon Radus said that the killings were not random and the victims knew their attackers.
Told Radus during a press meeting: 'We hope the quick arrest of these individuals will bring comfort to the community and assist the friends and family of those affected by this unthinkable crime.'
Adding intrigue into the triple murders is a report via Associated Press which told of Katlynn knowing the two arrested men, Josh Acosta and Frank Felix, with Katlynn who also goes by 'Katie' being friends with Frank Felix on Facebook.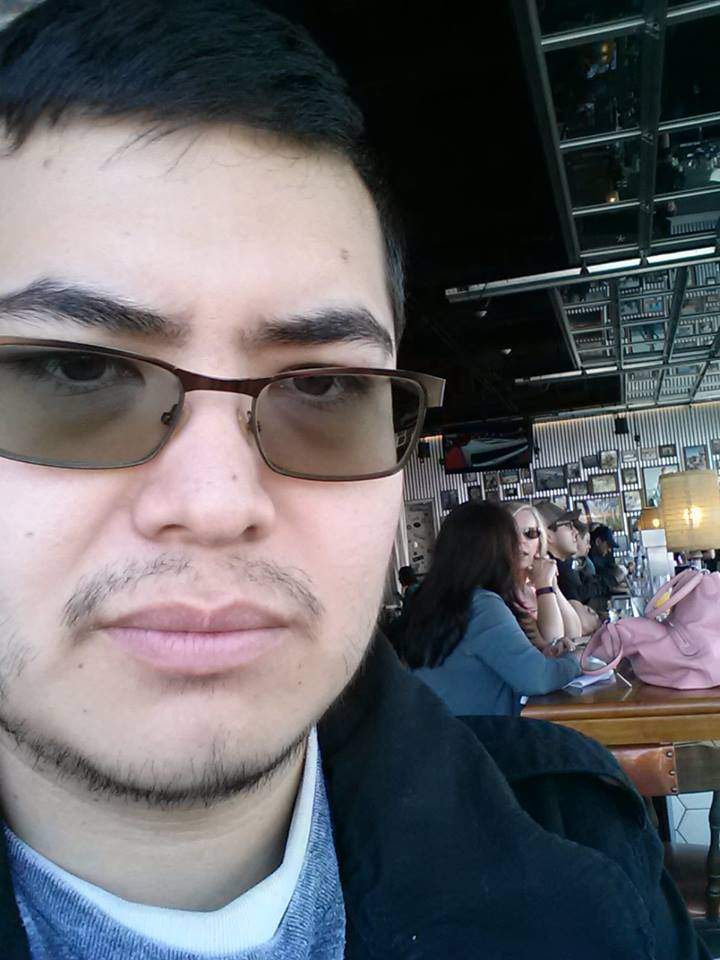 Felix who went by the name of 'Entey Felix' on Facebook often 'liked' different statuses and posts that the 17 year old teen shared, especially those containing anime or costumes.
In a post from September 21, Felix said he was often 'bullied' and felt 'out of place' in the past. However, he said things changed and that his life was looking better.
Also bullied was Katlynn Goodwill Yost, who had taken to twitter to describe instances of being pushed into a mirror by bullies who'd called her 'worthless.'
Tweeted the teen at one point: 'That moment I had a flash back of bullied in the bathroom they used to push me onto the mirror and scream how ugly and worthless I am Part 3.'
Told another part: 'Turns out they were right I am no one and I have no but I can live with everyone smiling cause there's a better tomorrow I hope.'
Also of intrigue is a 2011 photo of Katlynn Yost where she appears in a 'fury scene' holding a knife to a masked figure while in costume.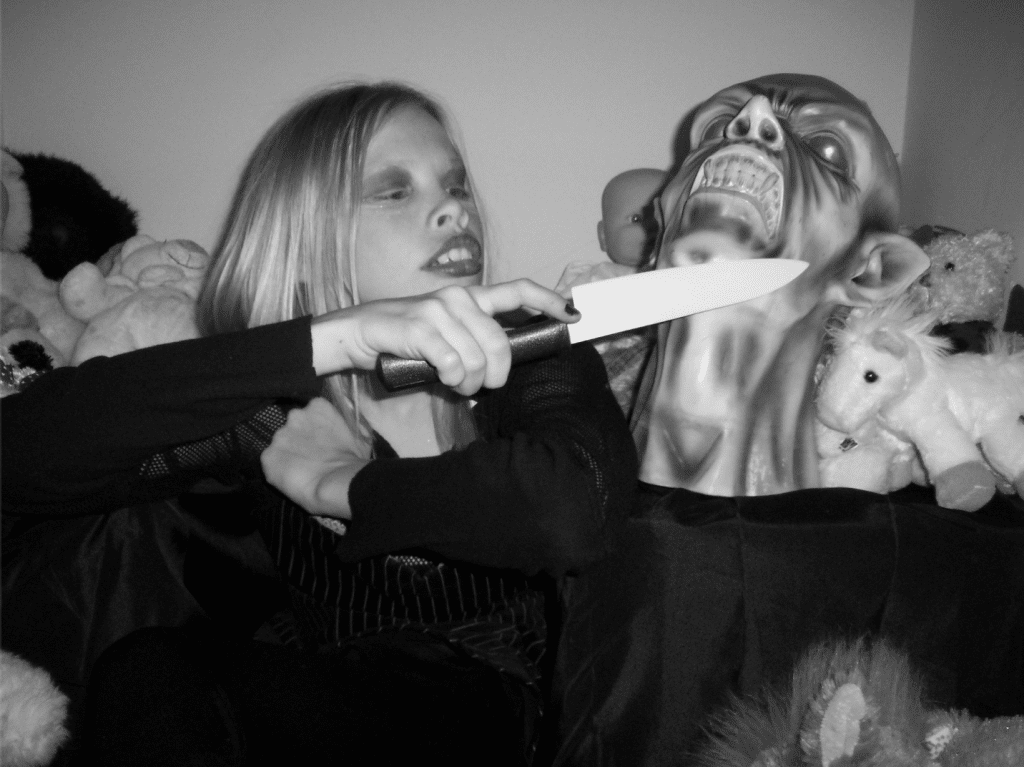 According to heavy, much of Katlynn's social media accounts are links to the 'furry community' whose over riding mantra revolves around intrigue with science fiction and fantasy focusing on anthropomorphic animals and creatures, fabled beasts with human features.
Also drawing attention is a post on Katlynn's Facebook account where mention of her dating older men is made.
In a screen shot of one timeline posting, note is made of the teen dating older men that her parents likely didn't approve of.
In the post, commentators describe Katlynn dating older men and that her parents didn't approve.
Told Nick Miller: 'she didn't get along with her mother.'
Which raises the awkward question, was Katlynn Goodwill Yost involved with the two men police arrested in connection to the murder of her parents? And if so, in what way? Which is to wonder, did the 17 year old teen have her 'disapproving' parents murdered because they also bullied her and wouldn't let her live out her fantasies or desires, even if it was with older men?