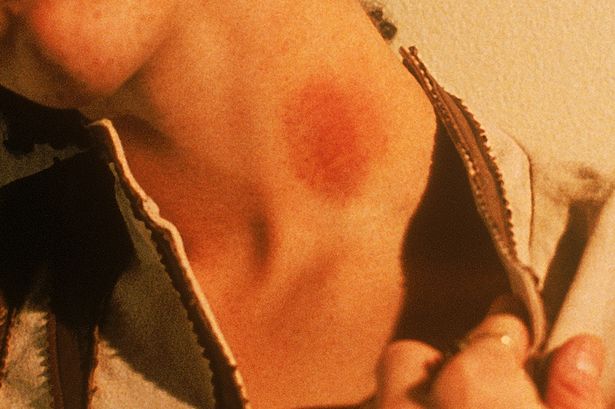 Julio Macias Gonzalez a Mexican teen has died in a freak incident after a hickey given to him by his girlfriend caused him having a stroke. 
Julio Macias Gonzalez a Mexican teen has died of a hickey after kissing with his girlfriend earlier in the day.
The 17 year old teen's death occurred after a bruise on his neck given to him by his 24 year old girlfriend traveled to his brain, causing a blood clot and subsequent stroke.
A report via Hoy Estado De Mexico told of the teen being at home in the Iztapalapa borough when he began having strong convulsions.
Despite Julio Macias Gonzalez's relatives calling emergency services, paramedics could not save him. They later attributed his death to the love bite on his neck.
They said the bruise caused a blood clot to form, which then traveled to his brain, causing a stroke.
Julio's parents said they did not approve of the pair's relationship due to their age difference. The 24-year-old woman's whereabouts were unknown.
A report via the dailymail notes a similar instance leaving a New Zealand woman partially paralyzed after a hickey gave her a stroke in 2011.
The 44-year-old lost movement in her left arm, causing doctors to believe she had had a small stroke.
They attributed it to a hickey on the right side of her neck, which had left a bruise.
The doctors gave her anti-coagulant medication and the clot disappeared in a few days.
A report via news.com.au described love bites or hickeys being 'caused by a person sucking on an area of another person's skin, more commonly the neck. The suction causes blood vessels under the skin to burst which causes bruising that can last up to two weeks.'
Apart from the dangers of blood clots and fatal strokes, hickeys can cause swelling which can be treated with an icepack.
In the aftermath of Julio Macias Gonzalez's unwitting death, some social media users have urged authorities to charge the teen's girlfriend with manslaughter ….