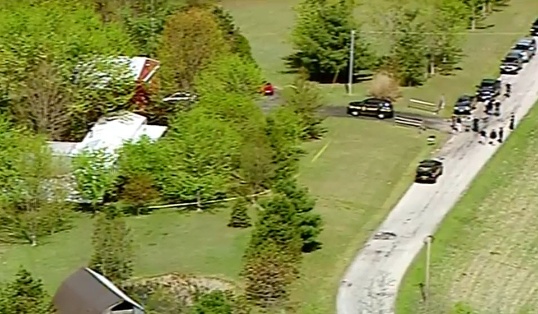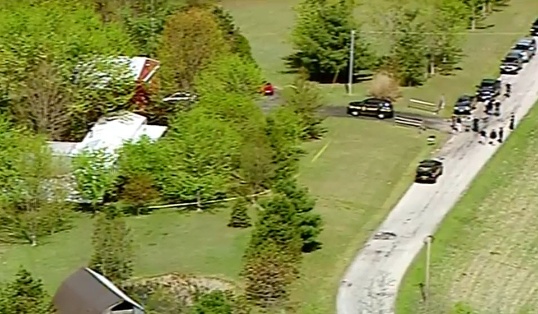 Pike County shooting leaves seven family members dead as a fugitive is believed to have gone on the run as authorities seek to determine motive for the murders.
Breaking reports have told of at least seven family members being shot dead and a gunman on the loose after a shooting took place at Pike County, Ohio.
A report via My Fox Columbus told of victims being found inside a home on Union Hill Road, Friday morning, just east of Peebles. According to NBC4i the seven people were found dead at three scenes, whilst further reports told of the area being dotted with small farms.
Of question is how the family members were murdered and whether the killings were premeditated? Sources said that the murder scene did not appear to be random and that a manhunt for the killer is underway.
Of disconcert, a report via wlwt tells of nearby Peebles Highschool on lockout, with no one allowed in and no allowed other than law enforcement, according to Adams County Ohio Valley Schools.
A statement from the Ohio Attorney General's Office told of forensic officers and special investigators making their way to the scene.
Pike County Sheriff's Office called in the Ohio Bureau of Criminal Investigation for help with the case this morning around 8:21am, according to the Columbus Dispatch. 
Offered nearby resident via Goldie Holderbran told WCPO: 'The mail carrier told me there's something seriously bad going on up the road,'
'I'm on the other side of 32 on Union Hill Road. I'm not very far.'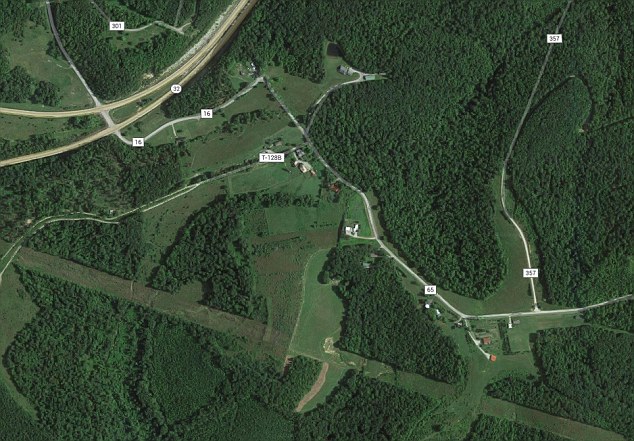 7 family members dead. Union Hill rd in Pike County. Latest at noon and later @Local12 pic.twitter.com/c4npsXB3gX

— Rich Jaffe (@RAJaffe) April 22, 2016
WATCH live helicopter video from scene of multiple fatal shootings in Pike County https://t.co/SpxCaj8jJZ pic.twitter.com/9jo5frtZaG

— WCPO (@WCPO) April 22, 2016
On scene of a shooting investigation in Pike County. #cgnow pic.twitter.com/SR5VV8dcF9

— Jess Grimm (@Jess_CGphoto) April 22, 2016
Third ambulance just arrived on scene. #cgnow pic.twitter.com/gAV6StCmlm

— Jess Grimm (@Jess_CGphoto) April 22, 2016
This is as close as they're letting us get to the incident on Union Hill Rd. from 32. #cgnow pic.twitter.com/OJ3ZYJPw9I

— Sara Nealeigh (@saranealeigh) April 22, 2016