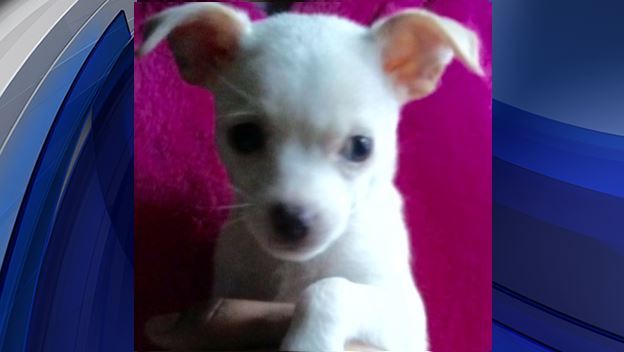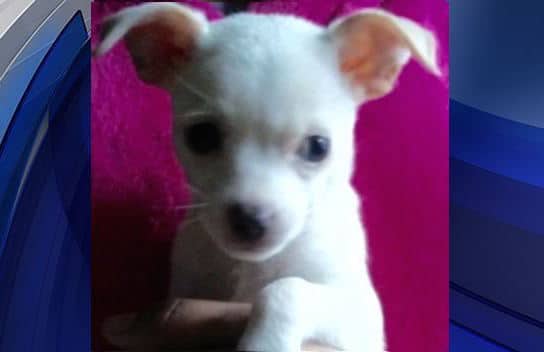 What led to Jerry Moore a Staten Island man breaching an order of protection against him from his wife when he set upon her pet dog, not once but twice?
Jerry Moore a Staten Island, NY man appeared in court on Wednesday after fatally injuring his wife's two month old puppy after slamming the dog against the wall of their house and killing it. 
According to prosecutors appearing at a Staten Island court, Jerry Moore is alleged to have previously attacked the two pound Chihuahua named Bambi. 
A report via the nydailynews tells of Jerry Moore first attacking the pet pooch in his New Brighton home on March 12, when he 'squeezed his hands around the throat and neck' of Bambi, causing her to have 'difficulty breathing,' according to the Staten Island District Attorney's office.
The next incident happened on March 23, when Moore 'threw Bambi into a wall,' prosecutors said.
She seemed to be OK the next day when Moore's wife went to work, but later that day he called his wife and told her 'something was wrong with Bambi.'
She came home and found Bambi whimpering and unable to move, prosecutors said.
Taken to an animal hospital where she was diagnosed with a traumatic brain injury and euthanized two days later.
The ASPCA according to a report via dna determined Bambi's cause of death to be caused by a traumatic brain injury as a result of blunt force trauma.
Of question is what led to Jerry Moore attacking his wife's pet puppy dog not once but twice and whether the man had in the past also physically assaulted his wife? Or any other pets the couple may have shared?
During court proceedings the DA's office claimed that Jerry Moore should not have been around the dog in the first place, after repeatedly violated an order of protection to stay away from his wife.
Moore, 39, was charged with felony aggravated animal cruelty and is being held on $50,000 bail along with an eleven count indictment.
Moore was indicted on aggravated cruelty to animals, criminal contempt, intimidating a victim or witness, tampering with a witness and overdriving, torturing and injuring animals.
'Cruelty to animals is unacceptable. My office will continue to seek justice for our most vulnerable, including those victims who have no voice — our animals,' said DA Michael E. McMahon.
Jerry Moore has since pled not guilty to the charges against him.