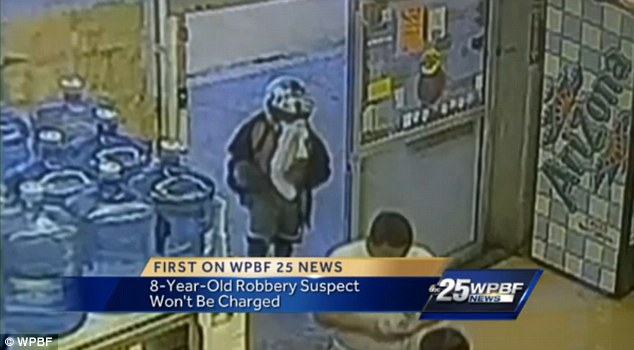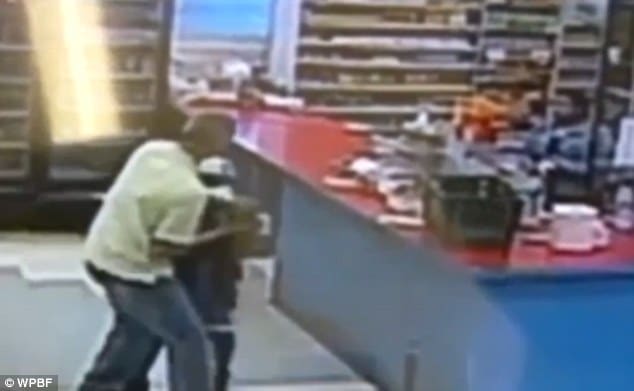 An eight year old Florida boy, Jaden has been arrested after attempting to rob a West Palm Beach grocery store at gunpoint.
The child's arrest on Friday, comes after surveillance video (see below) showed the boy riding his bicycle to King Foods and Meat Bazaar and while still wearing his helmet entering the store.
After walking about for a minute, authorities told that the 8 year old boy pulled out a gun from under his sweater and approached the cashier demanding money. All the while continues to wear the helmet, perhaps in a bid to mask his identity.
The boy's efforts would be preempted after another employee managed to take the gun from him according to a report via WPBF. 
The clerk told he wasn't sure whether the gun was real or not, telling he felt it was his priority to take the gun from the child.
Offered the clerk, Robert Espinal via CBS Miami: 'It's so shocking,'
'I feel you have to be careful with everything nowadays.'
Adding: 'You can never be too careful.'
Authorities later told that the gun was loaded but there was no bullet in the chamber.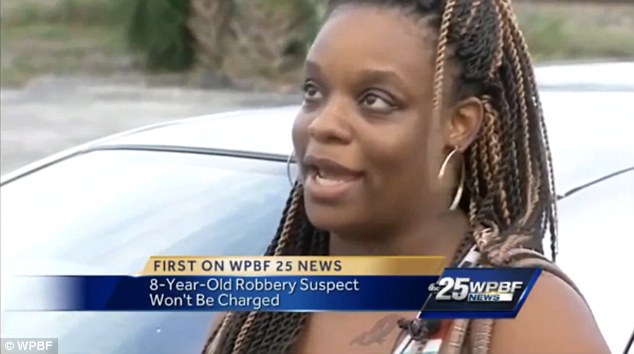 Questioned, the boy's mother, Eboni Alls said her son had told her he was 'going to the park to play'.
The mother realized something was wrong when she went to later pick up her purse, noting it feeling lighter.
'I'm like it was so light. I'm like I knew I was missing something. I said where's my gun?' the child's mother said.
Alls said if she could do something differently, she would have the gun locked up in a safe.
Of question is where the child's father was at the time and what type of disciplining the child has been afforded ongoing?
The child is understood to now be undergoing a mental health evaluation.