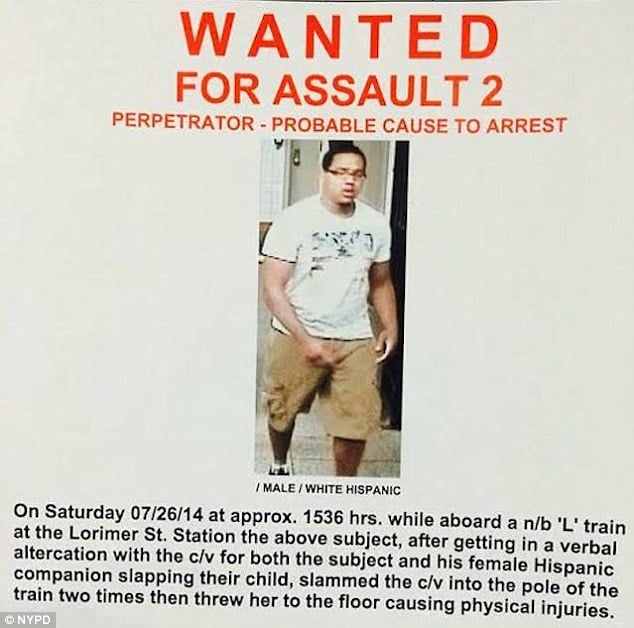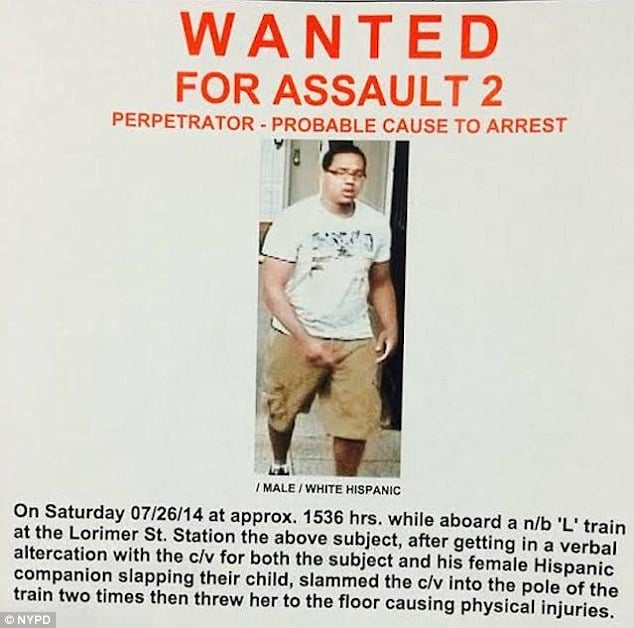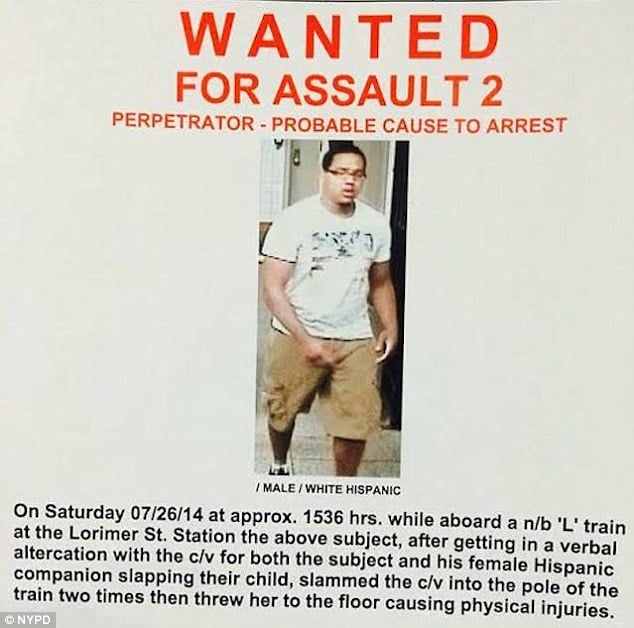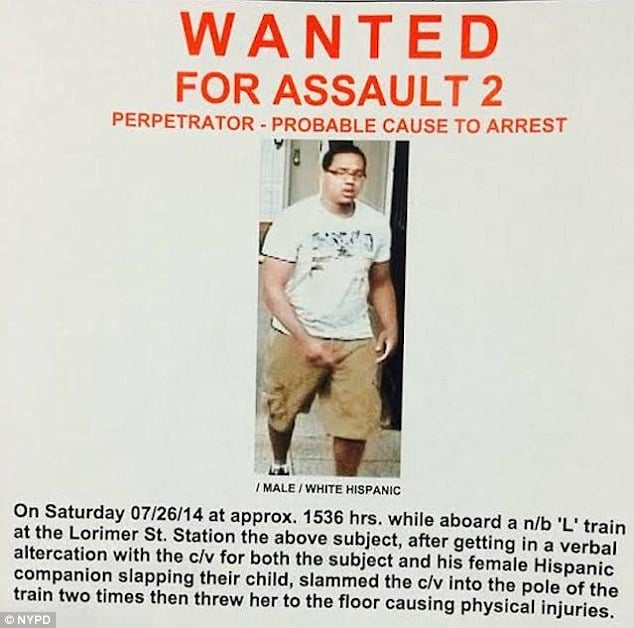 Cops are looking for a man who allegedly beat up 54 year old woman whilst she rode the NYC subway L train after she asked him to stop hitting his child.
A police report would tell that the unidentified man bashed the woman's head against a metal pole (twice) before throwing her to the floor.
The incident reports the UK's dailymail came to happen on July 26 on a Manhattan L bound train.
Noticing that the father was 'beating his child in front of me' the woman pleaded with the man to stop.
Infuriated the father then proceeded to curse the woman as he resumed hitting his child.
Yet things would come to a head when the train rode into the Lorimer Street stop in Williamsburg, Brooklyn when the woman sought to transfer into a different subway car.
To the woman's disbelief the man chased her into the next car where he began to attack her there as well before two men intervened and stopped him from beating her further.
The victim was treated for a bruised arm and swelling to the head.
Commentators on the web have since debated the merit in intervening in questionable behavior on the subway, a point of contention for most New Yorkers who often or not choose to bite their tongue…