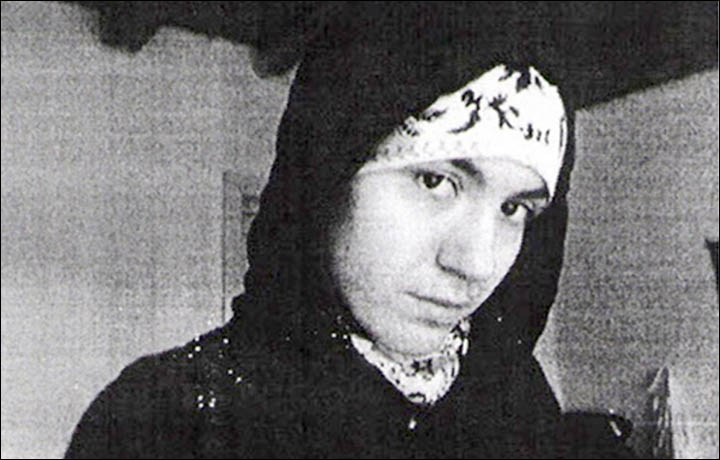 Volgograd tram bomb blast. 14 dead, day after Russian train bombing.
Disarray has hit Russia with a female suicide bomber self detonating at a Russian train station yesterday.
The Black Widow female suicide bomber, Oksana Aslanova went on to take at least 16 lives as well as injuring 50 individuals as she self detonated outside of a main entrance of popular commuter train station Volgograd after being approached by a police officer.
With 16lb of TNT, the Russian train station bombing is said to be the deadliest in Russia for three years.
Yet perhaps most unnerving is the fact that yesterday's bombing was the second in three days in Volgograd  as the stakes have been raised ahead of Russia hosting the Winter Olympic games as little 39 days from now.
TV footage went on to capture the live explosion, the severity of leading to a massive orange fireball with smoke and debris billowing out of shattered windows.
Told one witness Alexander Koblyakov: 'People were lying on the ground, screaming and asking for help. I helped carry out a police officer whose head and face were covered in blood. He couldn't speak.'
Vladimir Markin, a spokesman for Russia's Investigative Committee went on to tell:  'A suicide bomber who was approaching a metal detector saw a law enforcement official and, after growing nervous, set off an explosive device.'
The policeman who 'spotted the suspicious woman' has since been hailed as a hero for saving 'hundreds of lives.'
According to reports, the officer, Dmitry Makovkin, 29, rushed towards Aslanova seconds before the blast and was killed. The officer managed to intervene before Aslanova made it inside metal detector barricades.
The Black Widow suicide bomber as local media have gone on to call Aslanova given her ties to Chechen separatists tell sources had twice married separatist Muslim gang leaders from the troubled Caucasus region. 
Aslanova is said to have been on Russia's wanted list for 18 months.
Told NATO Secretary General Anders Fogh Rasmussen: "There can be no justification for such barbarous attacks."
"NATO and Russia stand together in the fight against terrorism., including by working together on technology to prevent attacks on public transport systems."
President Vladimir Putin has since instructed special flights to be laid on to airlift the injured to Moscow clinics if necessary.
The attack comes months after Chechen rebel leader Doku Umarov called for new attacks against civilian targets in Russia, including the 2014 Games which will take place in Sochi.
Although no terrorist group has claimed responsibility for the bombing, Russian authorities are  treating the Volgograd train station attack as a terrorist attack. Volgograd, once known as Stalingrad, is near the long-rebellious region of Chechnya.
The attack coming literally weeks before the Winter Olympic games has raised concerns about security and put local authorities on guard as well as potentially forcing the hand of Putin as separatist rebels seek to put their agenda on world view. A cause that could hardly be going down too well with Putin and one imagines US interests who continue to inflame tensions with their support and agitation of various Mid East imperatives, ie Syria….
The death toll is expected to rise.
Top image found here
middle image found here
And then there were these comments on the web that made me wonder too:
Could Russia today be the sick man of Eurasia ? The inability to resolve stability issues in the Southern Regions seem to raise that question. To what extent is it really useful to keep hold on these regions is the question Putin has to answer.
Could these Olympics be the Munich of the past ? All the nations better think about that problem.
The world is sick and tired of these nihilistic psychopaths that pretend to pass themselves as muslims. 
However, there is nothing the western world can do to eradicate them. The effort to marginalize and ultimately eliminate extremist deviations must come from inside the Muslim world itself. 
But with so many conflicting interests at stake – the Sunni/Shia conflict, control over oil wealth, fascist dreams of caliphates and dictatorial tendencies by leaders all over the middle east, I fear that the extremists serve a purpose as "useful idiots" easily manipulated and controlled by the conflicting powers. The extremists are destined to stay, as long as they serve a useful purpose to their masters.