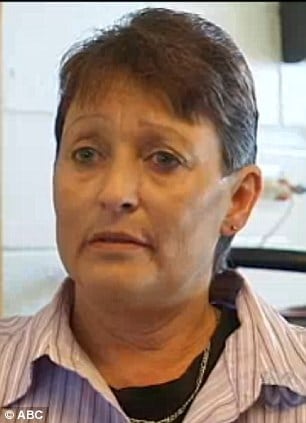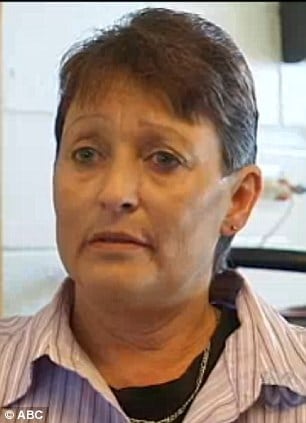 Leanne Rowe is one of 62 people in the world in the last 40 years to have gone and be diagnosed with an incredibly rare condition known as 'foreign accent syndrome.'
It all came about some 8 years ago when the former bus driver was involved in a critical road accident which saw her suffer a broken back and jaw.
Going on to tell Australia's ABC, Leanne Rose tells the following: 'Slowly, as my jaw started to heal, they said that I was slurring my words because I was on very powerful tablets.
Eventually though the slurring turned into what sounded like a French accent, which she has spoken with ever since.
Tells family doctor Robert Newton who believes Ms Rowe suffers from the extremely rare Foreign Accent Syndrome – and admits he's never seen anything like it: 'She turned up after having a nasty head injury eight years ago speaking with a French accent – I couldn't believe my ears. She'd done French at school but she'd never been to France, didn't have any French friends at all.'
Eight years on, and despite her injuries having apparently healed, the condition still hasn't faded and her French accent is as strong as ever.
Ms Rowe, who was a member of the Army Reserves before the crash, says she is slowly coming to terms with the rare condition but revealed it has left her feeling anxious and depressed at times.
Reflects Leanne Rowe: 'It makes me so angry because I am Australian. I am not French, I do not have anything against the French people.'
Ms Rowe's daughter Kate Mundy now does the majority of speaking for her mother in public.
Ms Rowe is one of just 62 people to be diagnosed with the condition in the last 70 years.
Psychologist Karen Croot, from the University of Sydney,  is one of just a few people in the world to have researched Foreign Accent Syndrome.
She says the condition is caused when tissue in the area of the brain which controls speech is damaged. And while it may sound like Leanne Rowe is speaking with a French accent, is is actually just an accident that her speech sounds similar to the language.
Tells Karen Croot: 'It's just an accident of chance that happens to that person that what happens to their speech happens to overlap with the features of a known accent'.
It is understood Leanne Rowe is one of just 62 people to be diagnosed with the condition in the last 70 years.
Commented one individual on the web that brought out a rueful smile from this author:
nothing new. I sustained a head injury and personality change……it's normal!