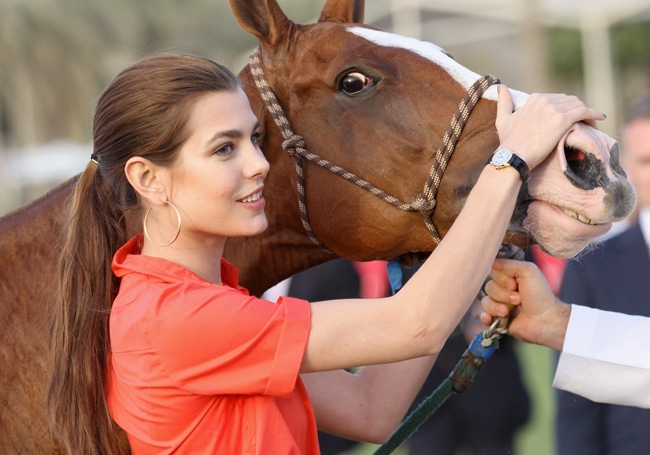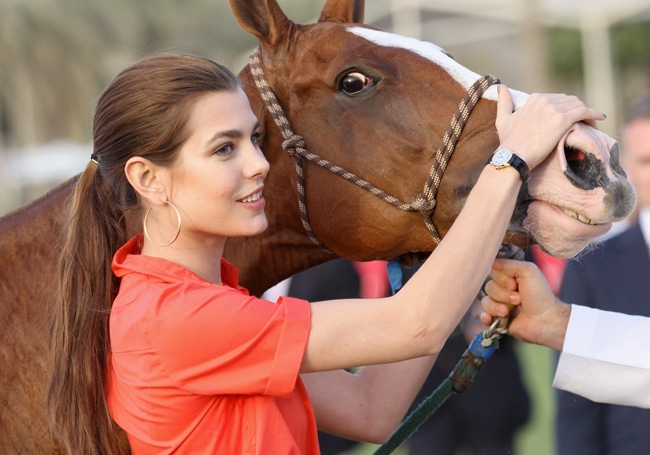 In keeping with good taste and hustling to royal sentiments (yes royals always make good spokespersons ever since we stopped executing them in 1919) the h0use of Gucci has announced going forward you will be lap dancing to the sight of Charlotte Casiraghi as she struts in their ready to go ensemble.
people: From European royalty to fashion princess: Charlotte Casiraghi, 25, has been named a new face of Gucci. Casiraghi is from a long line of beauties, including her grandmother, Princess Grace of Monaco, and her mother Princess Caroline, who both modeled for magazines.
The competitive esquestrian only recently made her own modelling debut, landing the cover of French Vogue in September, but she's long been a fixture on the fashion scene, attending shows by Stella McCartney and Yves Saint Laurent.
People then go on to mention besides the point that the princesses' good looks and good breeding we should all be thrilled that the Gods have anointed her as our preferred hawt bixch of style and grace. Yes style and grace are now handed down via one's rightful inheritance.
Aren't you happy that all it takes to make it on a Gucci cover board is that you are a celebrity or at the very least a princess with impeccable lineage. So much for revolutions…