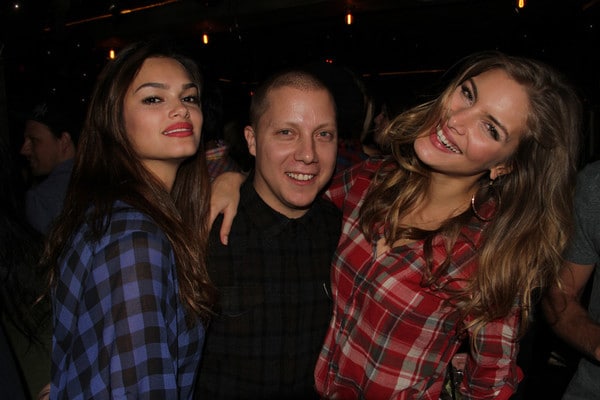 Delicious, succulent and not a bad view from the dinner table as well….
Restaurateur, Matt Levine threw a 30th birthday party at his Lower East Side restaurant, Sons of Essex on Friday night.  Guests were wined and dined with complimentary cocktails all night, as well as a a full 5 course meal.  The beautiful crowd included Padma Lakshmi, chef Michael Ferraro, NY Rangers Brandon Prust & Brian Boyle, NY Knicks Jared Jeffries & Mike Bibby, british rocker Eddie The Gun, models Gelila Bekele, Jessica White, Karina Bartkevica, Lisalla Montenegro, Olivia Redmond, Tassara Vilaca and Vanessa Ratnavich.  Nightlife fixture Mark Baker, One model management's Scott Lipps joined in the festivities, as well as talent manager-Scooter Braun, DJ's Jeremy Healy, Mick Boogie, M.O.S. and Sinatra.  
Attendees were then entertained by a surprise performance by The Isley Brothers, whom went on to sing the birthday boy "Happy Birthday" as well as an hour set of their greatest hits.
To be sure it was a wonderful evening and I can't wait to get back over to Mr Levine's tre chic venue. Happy birthday once again Matt- Scallywag.xo
Sons of ESSEXwebsite.