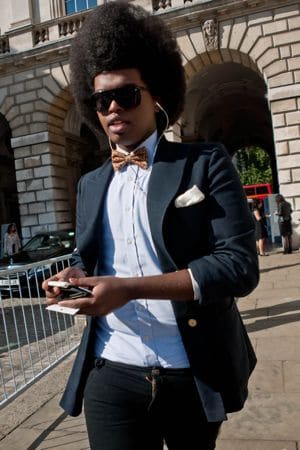 Personally I've always thought London fashion that much more daring than fashion here in NYC. Yet on the flip side I've always thought that New Yorkers as individuals are more daring and assertive in disposition than just about anywhere in the world. That said, with London Fashion week in full gallop we've been very fortunate to have our dear friend Dan Stern, (who's website, streetfashionmonitor.com is fast becoming a staple of the fashion elite back over there in Blighty) share some images he managed to get of let's just say the more strident characters existing within fashion ennui of London.
As these photos prove, fashion, assertiveness, daring will always exist anywhere in the world, as long as one has imagination and Dan there to capture it.
Images continue next page.