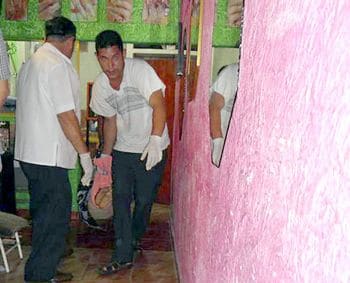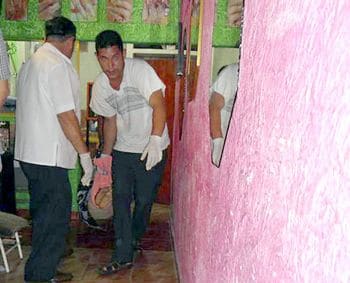 Are you ready to experience the real Acapulco?
A beauty parlor was anything but when five employees, including a fourteen-year-old girl, at an Acapulco salon were stripped and slaughtered over the weekend.
The teen and two other employees were found on the second floor of the beauty parlor with their hands tied and their throats slashed. The other victims were found discarded in other parts of the city, one on a street behind a church, and the other in an abandoned car.
The police have not released the identity of any of the victims. But police did say the fourteen-year-old employee had only worked at the salon for a few days.
The police are looking into leads that the salons practices may have been a little less than savory,  however.
NY Daily News: In this case, "a massage parlor was found where sexual acts may have been performed, although this is still under investigation," Fernando Monreal Leyva, chief of detectives for the Guerrero state police, told The Associated Press.
Police are investigating whether this massacre is related to one in which a women was found completely dismembered in the  upscale San Miguel Chapultepec neighborhood of Mexico City, a neighborhood filled with some of the countries top museums and numerous presidential palaces.
More than 34,600 people have been killed since President Felipe Calderon declared war on the country's powerful drug cartels in 2006.
Clearly, we see who is winning Mexico's War on Drugs… who's up for a trip to Acapulco?