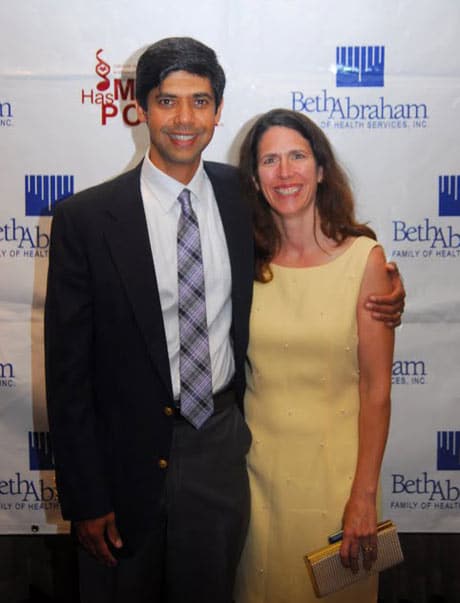 As I walked into the Music Has Power Awards Benefit at Feinstein's at Lowes Regency, I was taken back by the grace and elegance of both the venue and the attendees. The crowd was filled with women decorated in pearls, dressed in vintage Chanel and classic St. John suits, sipping Kettle One apple martinis and reminiscing on the decades gone by. Their husbands subsequently in black tie, proudly holding their timeless arm candy while contemplating the power of music and how it has molded their lives.
Out of all the dignified and fashionable women, one stood out like a fierce cut diamond. Wearing a simple silk white blouse with her mother's antique ruby and emerald encrusted necklace, the guest of honor Peggy Rice, a long-time supporter of the Institute for Music and Neurologic Function (IMNF), warmly greeted her guests. She openly shared with me her love of family, undying passion for music and strong conviction towards philanthropic contributions.
Determined to learn more about this wonder-woman, I approached a group of Peggy Rice's long-time friends, each of which was eager share a story. "Peggy is so kind, that she still sends gifts to the nurse who delivered her children," one told me.
"She contributes to so many charities, I have no idea how she even keeps track," another mentioned.