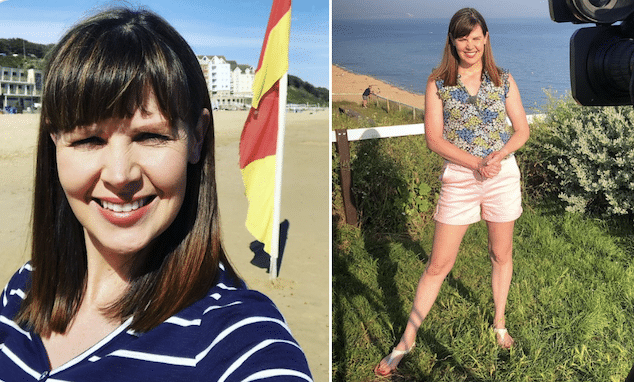 Alexis Green BBC weather presenter stalker sentenced 17 weeks jail for ongoing sexual harassment of TV presenter after sending 115 unwanted Facebook messages, 33 videos & 13 photos. 
115 messages, 33 videos and 13 photos. A convicted stalker has been jailed for 17 weeks after bombarding a female BBC weather presenter over social media with over 100 sexually explicit messages in a month-long harassment campaign.
Avionic engineer Timothy O'Brien, 55, became obsessed with BBC South's Alexis Green, spamming her with messages on Facebook telling the TV reporter she had 'nice legs' and that he liked it when she wore 'a sexy little dress', a court heard.
The former company director also inundated her with videos and pictures of himself and detailed his sexual fantasies.
Ms Green told the hearing that O'Brien's unwanted advances left her feeling 'physically sick' doing her job, knowing the father-of-four could be watching her on TV.
The presenter became emotional as she described how the 'repeated' harassment had made her feel less confident in 'every aspect' of her life and resulted in her taking time off work.
Stalker repeatedly sent unwanted messages to victim demanding sex
O'Brien sent Ms Green a total of 115 messages, 33 videos and 13 photos the dailymail reported.
Appearing for sentencing at Southampton Magistrates' Court, O'Brien was also handed a restraining order and told not to attend her place of work at BBC South in the city.
Prosecuting, Bethany Adams told the court: 'The victim doesn't know the defendant.
'Between December 18 last year and January 24 this year, the defendant repeatedly contacted Ms Green via Facebook messenger.
'The content of those messages and videos are rather unpleasant.'
Adams said that the 55-year-old asked his victim if she wanted to see intimate photos of him.
And, that he told her 'if you don't block me I will accept that as a yes' and repeatedly asked her for sex, adding that she should be on the news more often.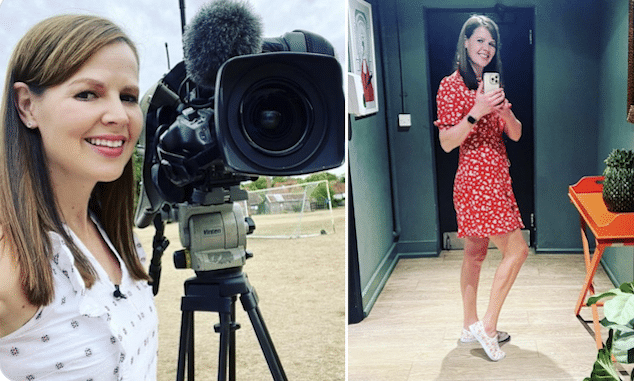 Victim considered quitting her work
In the videos, the court heard O'Brien telling Ms Green he wanted to 'feel her' and boasting about the size of his private member.
Ms Adams continued: 'He asks Ms Green if she likes his body and said "if you like I will send a picture of my c***. If you don't block me I will take that as a yes", accompanied by emojis with love eyes and tongue out.'
O'Brien also sent messages to his victim, saying he wanted to have sex with her, and she had 'nice legs, so should be on the news more often'.
Ms Adams told the court O'Brien messaged saying his 'favourite' was when she wore a 'sexy little dress'.
'From these, you can understand the kind of messages she has received,' the prosecutor continued.
Ms Green said the ordeal had led her to consider quitting the work she loved.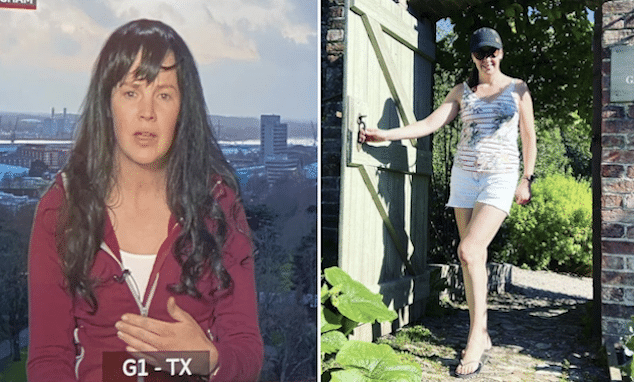 'I shouldn't have to feel that way'
'I'm simply trying to do a job. I was not interested in the sick advances he showed,' she told the court. 
'I have even questioned whether my job is worth feeling like this. I shouldn't have to feel that way about a job I really love.' 
Ms Green, who lives in Hampshire's New Forest with her partner and child, added: 'I feel I'm constantly looking over my shoulder.
'I have had to have time off work. I have always been a keen runner but I find myself thinking Mr O'Brien is lurking behind me. I'm in a constant state of alert.'
'I feel physically sick presenting the weather, knowing the defendant could be watching,' she continued.
'It has made me feel less confident in every aspect of my life. I can't remember feeling such a dark time in my life.'
She described feeling 'extremely anxious' not knowing whether O'Brien, of Bournemouth, Dorset, was still in custody after his arrest in January this year and the ordeal had affected her private life.
'And all this because of one man's actions and obsessions,' she added.
Ms Green, who was born in Winchester, Hants, attended Cardiff University to study Sports Science, before moving to London and eventually becoming a runner on a CBBC series called Serious Arctic according to her Linkldn profile. 
BBC weather presenter Alexis Green harassed by man on Facebook https://t.co/XZWlMejq1g pic.twitter.com/luvvIS6G4C

— New Forest Post (@new_forest_post) March 16, 2023
'Something went wrong…' 
From there she became a studio floor manager for Channel Five and Four News, was a Traffic and Travel presenter GMTV/ITV London before landing her gig presenting weather forecasts on South Today and BBC Local Radio across the south.
O'Brien was the director and avionic engineer at Chaouchi Ltd from 2011 until it dissolved in November 2019.
He has also worked as an avionic engineer for Miniliner Airways at Bergamo Airport, Italy, in 2012.
After initially being arrested on suspicion of stalking in January this year, he admitted an alternate charge of harassment without violence.
In defense of his client, Mark Hensleigh told the court O'Brien had previously had a 'successful career' before 'something went wrong', leading to him separating from his wife.
Mr Hensleigh said: 'No one really knows what has gone wrong but he gets fixated with people.
'My client thought because she was in the public domain, the messages would be blocked but they weren't for whatever reason.
'He accepts what he did was wrong and he apologises to the victim through me.
'The messages were over a short period of time but my client accepts they were entirely inappropriate.'
He told the court the videos had happened when O'Brien, who has previous convictions of stalking and breaches of the resultant restraining order, was 'in drink'.
Addressing O'Brien, Fiona Chalkley sentenced him to 17 weeks imprisonment and gave him a restraining order of 'indefinite' length for any contact with Ms Green.
He was also ordered not to attend her place of work at BBC South and told to pay court costs totalling £154 ($185USD).