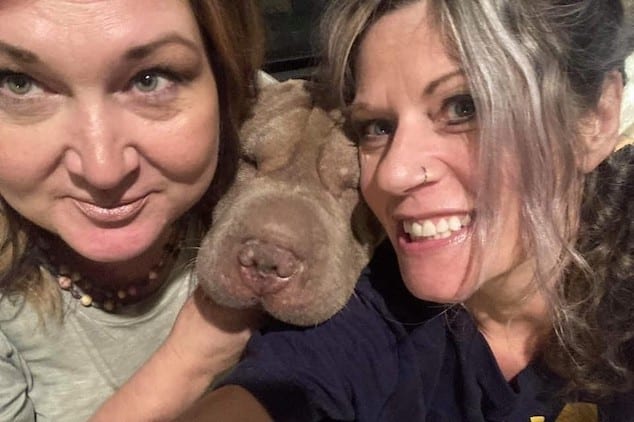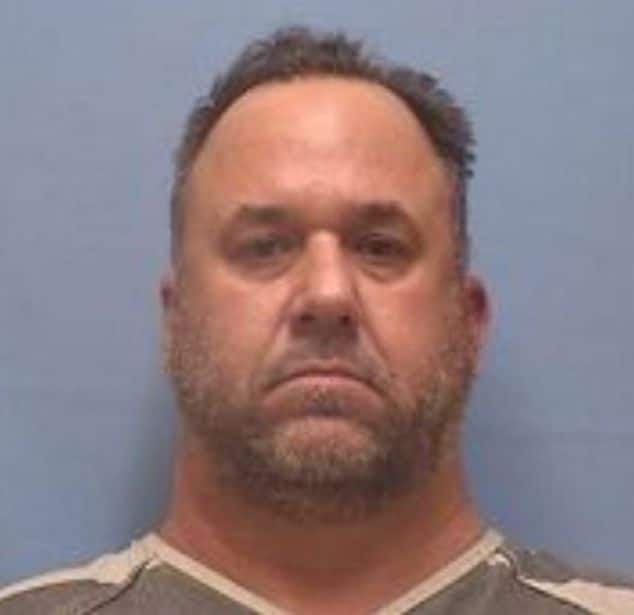 Richard Wendell Sotka stabs girlfriend and her female friend at a Green Bay, Wisconsin residence after feeling humiliated after walking in on them having sex. History of prior harassment and stalking. 
A Wisconsin man has been accused of fatally stabbing his girlfriend and her female friend to death after walking in on them having sex at a Green Bay residence. 
Richard Wendell Sotka, 48, was taken into custody on Jan. 29 and charged with two counts of first-degree intentional homicide in the brutal slayings of Rhonda Cegelski, 58, and Paula O'Connor, 53, authorities announced.
Officers with the Green Bay Police Department responded to a call on Jan. 29 at a duplex located in the 1600 block of Elkay Lane, according to a press release. Upon arriving at the scene, first responders entered the residence where they found two adult females dead from apparent stab wounds.
Detectives said the duplex was not a 'permanent residence' for him.
Police initially sought Sotka, who was reportedly dating one of the women, as a person of interest in the case, though it was not immediately clear which victim he was dating.
Was out on bond for previous order of protection case against former girlfriend
Sotka was already out on bond from a case in Oconto County where he is charged with stalking and harassment/violating a restraining order and was required to wear a GPS ankle monitor. The monitoring device had put him at the place of the crime scene.
Sotka was able to allegedly cut the monitoring device from his leg and ditch it along Interstate 41, prior to his eventual arrest later that day WLUK-TV reported.
Sotka was apprehended approximately 10 hours after the victims' bodies were discovered, authorities in Mississippi County, Arkansas, reports stated.
Police used his vehicle's OnStar system to locate him in Arkansas.
Sotka had been ordered to wear the monitoring device as part of his bond in Oconto County where he faces charges of stalking and violating a restraining order, WLUK-TV reported.
Following his arrest, Sotka confessed to killing the two women while adamantly denying stalking his victims. 
Sotka reportedly told authorities that when he walked into the duplex and found his girlfriend engaged in sexual activity with her friend he felt 'humiliated.'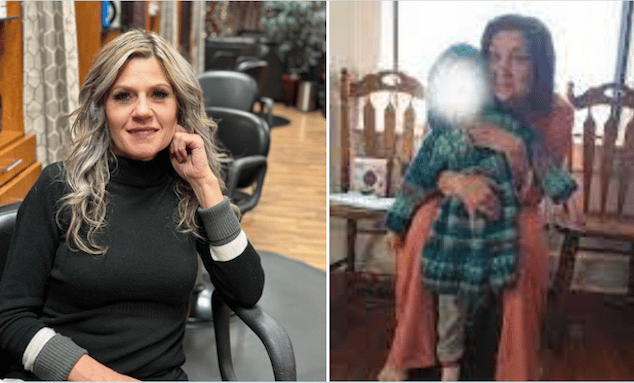 Prior allegations of stalking
'He said he asked [Cegelski] where he was supposed to go and at that point he said he lost it, he just lost it. He said he couldn't tell [police] details or tell [police] exactly what happened but he knows he completely lost it,' the complaint reportedly states. '[Sotka] stated, 'I'm guilty of killing these girls but I'm not guilty of what they said I did in Oconto County.'
One of the victims, Rhonda Cegelski was a mother to four children along with a grandmother to a grandchild.
Of note, a report via WBAY cited officers having received reports in 2022 alleging Sotka threatening to kill an ex-girlfriend and her family. Sotka had been spotted driving past the woman's home and photographing her new boyfriend.
A witness stated Sotka had threatened to kill his ex-girlfriend and her boyfriend by 'sneaking in the woods near the home and using a rifle.' He had also mentioned using a bow 'because it was quieter,' according to the witness.
Sotka is scheduled to be brought back to Wisconsin by deputies with the Brown County Sheriff's Department, WLUK reported. A timeline for his return remains unclear and no court hearings in Brown County have been scheduled, according to an online court docket.