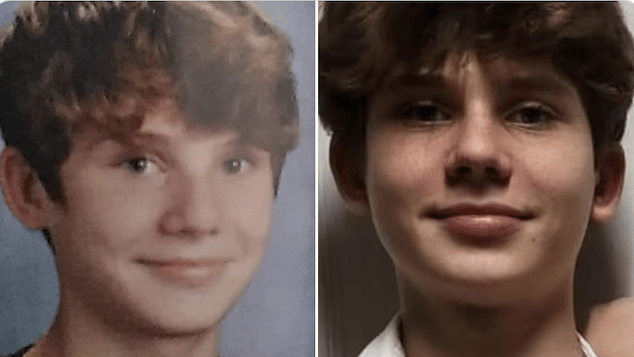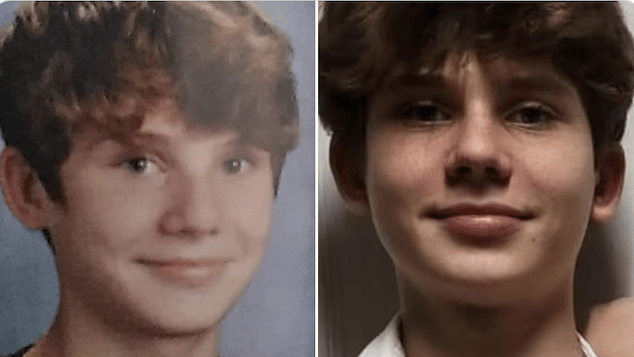 Denim Bradshaw N.C teen dies after thrown off bull at Stokes County rodeo at Rafter K. Rodeo. Culture of thrills and spills amid assertions of animal cruelty. 
'What could possibly go wrong…?' A 14-year-old North Carolina boy has died while visiting a rodeo after he was thrown off a bull that then stomped on his chest as horrified witnesses watched on.
Denim Bradshaw was taking part in the Rafter K. Rodeo at the American Legion Post 290 in the city of King when he was thrown off the animal Saturday night, according to the Winston-Salem Journal.
The teen's mom, Shannon Bowman, in the aftermath of the tragedy paid tribute to her son on Facebook. 
'My beautiful handsome 14 year old son had went to be with the lord! I awoke in a nightmare for the rest of my life!' the victim's mother wrote.
'I never seen him so happy as I had seen him last night before his departure. Denim baby you did it! You did that!! I'm so proud of your braveness and your courage. My lil cowboy I will love you and miss you so much and I know God will take care of you,' Bowman added.
Should children be participating in extreme sports like bull riding? 
Two EMT's at the event started performing life saving measures on Bradshaw until emergency services arrived. He was taken to the hospital were he was later pronounced dead.
Stokes County emergency management chief Brandon Gentry said his unit was called to the scene at 8:30 p.m. on a report of a cardiac arrest.
'He was one of the participants when this happened. He was riding a bull and was thrown off,' Gentry told the Winston-Salem Journal.
The boy was rushed to Atrium Health Wake Forest Baptist, where he died, Gentry said.
In a statement, Rafter K. Rodeo expressed its 'sincere condolences' to the family and friends of bull rider, Denim Bradshaw.
'Our sport is truly a family and we are so thankful for everyone that was there to help. We are thankful for our on site EMT's, paramedics and law enforcement that work so hard to care for the cowboys,' read a statement on Facebook.
'This is a tragic event and words cannot describe the pain felt by this loss. We ask everyone to come together and pray for his family for comfort and healing in this difficult time,' the rodeo outfit added.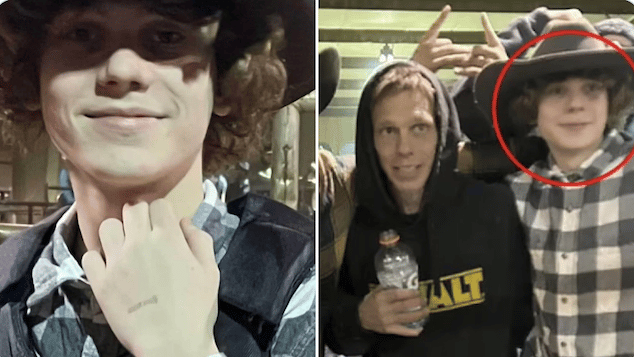 The allure of the thrill and parents blindsighted by the reality of rodeos involving pent up animals
Amanda Paquette, whose son also was competing at the event, told WFMY News 2 of witnessing the bull stomp on Denim's chest after the teen's fall. 
'Like I'm a single mom, I had spent these last two weeks saving my money to buy my son everything he needed for the rodeo,' Paquette told WFMY.
'I wanted to make sure that he had everything he needed to be safe, but she has no idea that the next day her son wasn't going to be there with her,' she said.
William Cooper was also at the event, helping out when he saw Denim get bucked off.
'The way he come off too and everything. I don't know if he had time to move out of the way or not, it slammed him to the ground like I was,' Cooper said, recalling how he too was stomped on once while competing.
'I didn't have time to roll over or nothing, it just slammed me down to the ground hard,' he added.
Rodeo Participants must sign a consent form to compete. Minors must have a parent or guardian's notarized signature, according to WFMY. The form advises participants of the risk of personal injury and death.