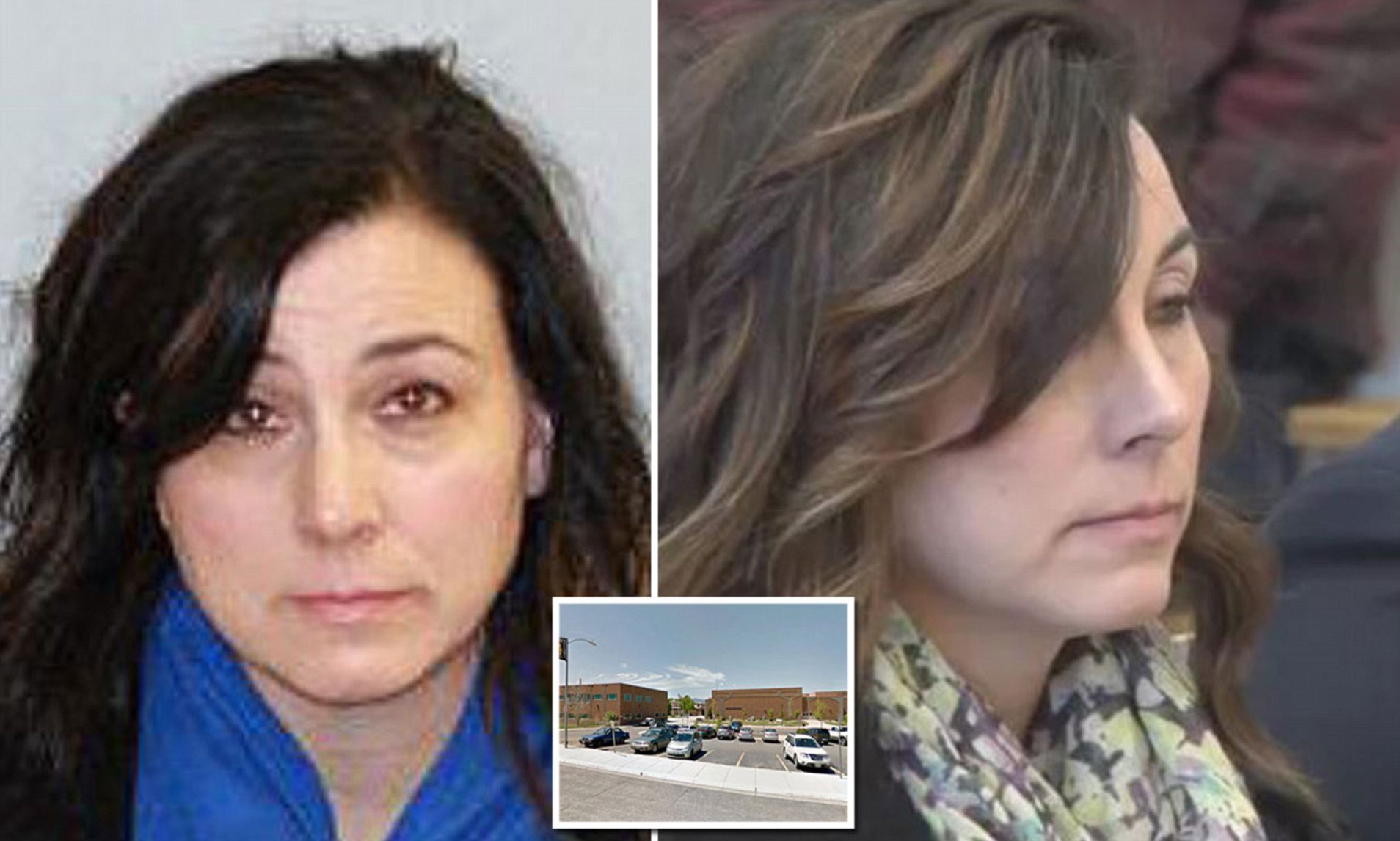 Rene Carter Helena Montana teacher pleads guilty

to felony criminal endangerment after previously charged with statutory rape of teen student. Woman avoids jail. 
A former public school teacher in Missoula, Montana, charged with statutory rape of a student in 2015 has pled guilty to felony criminal endangerment last week after allegedly having sex with her victim up to 25 times.
Initially charged with three counts of felony sexual intercourse without consent, Rene Carter who previously taught at Capital High School, entered an Alford plea to the felony charge of criminal endangerment. Under the Alford plea, the former female educator does not admit guilt but rather that the evidence if presented at trial would likely lead to a conviction, KTVH reports.
As part of the agreement, the state amended the first rape charge to be a criminal endangerment charge and dropped two additional rape charges. The agreement states that the criminal endangerment was not the result of an alleged sexual relationship but for a situation which 'created a substantial risk of death or serious bodily injury,' to the victim. 
In entering the plea agreement, prosecutors cited Carter's lack of past criminal record, input from the victim and acknowledged steps she has taken since charges were filed the BillingsGazette reports.
Carter made her initial court appearance in March 2018. Her case was delayed more than five times in the intervening years since that appearance and was set to go to trial next week. 
Accused of statutory rape
Court documents state that both parties agreed to waive their respective rights to a presentence investigation report and agreed to proceed to sentencing. For the criminal endangerment offense, Carter was given a three-year deferred sentence and will remain on probation during that time. All standard conditions will be placed on Carter and she will be ordered to pay $80 in fees. 
Carter was not ordered to pay any restitution, but the victim can pursue damages via civil action.
Carter was accused of statutory rape after alleged video of her engaging in inappropriate contact with the student on June 8, 2015 surfaced. A complaint field by Helena police alleged that Carter had repeated sexual intercourse with the student between February 2015 and June 2015.
According to Law & Crime, Carter began having sex with her student victim when he was 17.
Law enforcement first became aware of Carter's case when Capital High School Principal Brett Zanto brought the revealing video to police attention. Though initially denying any sexual relationship with Carter, the student eventually conceded to having had sex with Carter up to 25 times. 
The student was over Montana's age of consent at the time of the alleged crimes but unable to legally consent for reasons the Independent Record has chosen not to report to avoid potentially identifying the victim. 
Of note, the student was described by Carter's husband as physically abusive to her, having continuously pinched the educator on her arms and pulling her hair, leading to Carter undergoing, 'necessary counseling.' 
Not immediately clear is what led to the female educator abusing her position of trust, authority and power to subjugate her teen male victim.