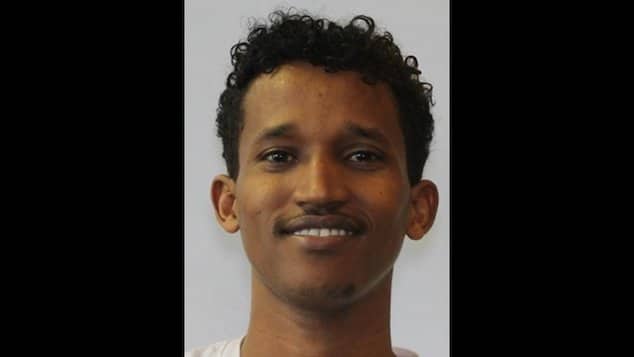 Ohio Uber driver, Abdirizak Abdullahi Aden indicted for rape after allegedly sexually assaulting female passenger in back seat. 
An Uber driver in Ohio is wanted for allegedly raping a passenger.
Abdirizak Abdullahi Aden, 28, was indicted on one count of rape, the Franklin County Prosecutor's Office in Columbus said Friday.
Aden allegedly attacked a 24-year-old woman back in April after picking her up.
Prosecutor Ron O'Brien said Aden then drove the victim to a 'random' location at her apartment complex and raped her in the backseat at some point just after midnight.
'This Uber driver picked up his 24-year-old customer in the early morning hours, pulled off and stopped the vehicle in an unknown location, and raped his passenger in the back seat,' said O'Brien. 'This man knew she was alone and vulnerable.'
Notice of the sexual assault follows another Uber driver, a woman – calling 911 after witnessing Aden pull the victim out of the backseat of his car and drive away.
The other driver stayed with the victim until police arrived.
Uber said it will support law enforcement in its investigation.
Told, Senior Communications Associate for Uber, Navideh Forghani:
'What's been alleged is despicable conduct and something no one should ever go through. We are thankful to the other driver who was reportedly in the area, witnessed the rider getting out of the car,called the police, and remained with the rider until help arrived. We stand ready to work with law enforcement to support their investigation. The suspect no longer has access to the Uber app.'
The indictment is the latest in faux pas the taxi driving app vendor has to contend with in connection to its contract 'freelancer' driver base.
Leading up to the April, 2018, a report told of up to 103 Uber drivers in the U.S, accused of sexually assaulting or abusing their passengers in the past four years.
Police have yet to arrest the wanted driver.