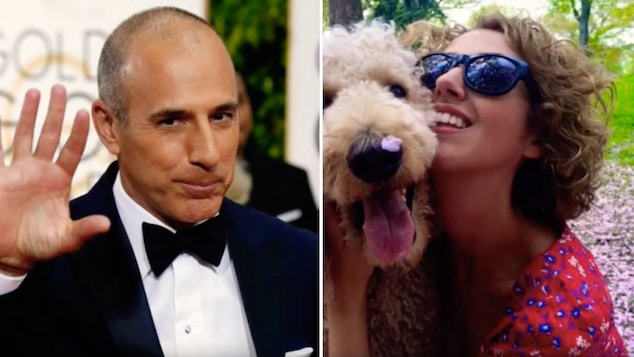 Brooke Nevils NBC producer identified as the woman Matt Lauer allegedly sexually assaulted, including forcing her into anal rape courtesy of Ronan Farrow, Catch & Kill book.
Could it have been under wraps this long without anyone knowing?
The woman who took down Matt Lauer in 2017 by anonymously accusing the former NBC, 'Today Show' host of sexually assaulting during the 2014 Sochi Winter Olympics has identified herself and shared new details of the alleged attack including allegations the disgraced television personality having anally raped her.  
Brooke Nevils, 35, had not been identified until now. In 2017, she was among women who came forward to accuse Lauer, 61, of sexual misconduct. Her specific allegation that he had sexually assaulted her while covering the Sochi Games led to the long time 'much beloved' anchor being fired. Ironic comeuppance given Lauer's alleged behind the scenes play, 'I can't stand her' to have fellow host, Ann Curry fired in 2012.
The 2012 episode led to the Today Show soon being eclipsed by long term rival, ABC's Good Morning show, with viewers widely put off by Lauer who studio heads insisting on standing by following public outcry over Curry being unceremoniously dumped.
While the Today Show may have clawed back viewership, only to once again cede territory following sexual misconduct allegations against Lauer in 2017, the media outlet is bracing for the potential of a new rout as the former NBC producer now comes forward with intimate revelations courtesy of conspicuously well timed release of Ronan Farrow's new book, Catch and Kill.
A lesson to any news organization on how to deal with public airing of your most disturbing company business. @SavannahGuthrie and @hodakotb were authentic in their feelings for the victim and their naïveté when it came to Matt Lauer. @MorganRadford's report is real and unsparing https://t.co/Efv0rFB9ra

— Mike Wise (@MikeWiseguy) October 9, 2019
'He said, she said,' open letter:
The book includes excerpts of how a then 'untouchable' Lauer allegedly anally raped Nevils after Lauer inviting the NBC producer into his hotel room. Despite allegations of being violated, Nevils and Lauer went on to pursue a clandestine affair at work.
Lauer has since responded in a lengthy open letter saying the sex was consensual and that it was the start of their affair. He said Nevils' story was full of 'contradictions' and said he felt compelled to speak out against 'false and salacious allegations'. 
'In a new book, it is alleged that an extramarital, but consensual, sexual encounter I have previously admitted having, was in fact an assault. It is categorically false, ignores the facts, and defies common sense.
'I had an extramarital affair with Brooke Nevils in 2014. It began when she came to my hotel room very late one night in Sochi, Russia. We engaged in a variety of sexual acts. We performed oral sex on each other, we had vaginal sex, and we had anal sex. 
'Each act was mutual and completely consensual,' Lauer said in a statement through his lawyer to the dailymail.
'Disturbed to our very core'
Savannah Guthrie and Hoda Kotb, who replaced Lauer on Today in 2017, said on Wednesday they were 'disturbed to their core' by the claims and that they supported Nevils.  
Nevils was working as a producer for Meredith Vieira at the time and says she went to Lauer's room after a night of drinking while the pair were part of a larger NBC team based in Sochi. 
It was the second time that night she had gone to his room. The first, she said, was to retrieve her media credentials which she says Lauer took 'as a joke' and the second was because he invited her back. 
She claims he was dressed in a t-shirt and boxers and, she said, pushed her against the door and kissed her when she got into the room. At the time, she was 30 and he was 56. He then, she claims, pushed her onto the bed, flipped her over and asked 'if she liked anal sex.'
'She said that she declined several times,' Farrow wrote in the book, according to Variety which obtained a copy of it and published the new details on Wednesday. 
Farrow wrote that Nevils was 'in the midst of telling him "no" when he "just did it".  
'Lauer, she said, didn't use lubricant. The encounter was excruciatingly painful. '
"It hurt so bad. I remember thinking, Is this normal?" She told me she stopped saying no, but wept silently into a pillow. Lauer then asked her if she liked it. 
'She tells him yes. She claims that "she bled for days,"' Farrow wrote. 
Nevils said she was both 'too drunk' to consent and that she said no 'multiple times', according to Farrow. 
'It was nonconsensual in the sense that I was too drunk to consent. It was nonconsensual in that I said, multiple times, that I didn't want to have anal sex,' Farrow said she told him. 
Upon returning to New York, the pair had more sexual encounters. 
Farrow says that sources 'close to Lauer' say she initiated those encounters.  
'What is not in dispute is that Nevils, like several of the women I'd spoken to, had further sexual encounters with the man she said assaulted her. 
"This is what I blame myself most for. It was completely transactional. It was not a relationship,"' she said.  
Nevils said she was 'terrified' about the control Lauer had over her career.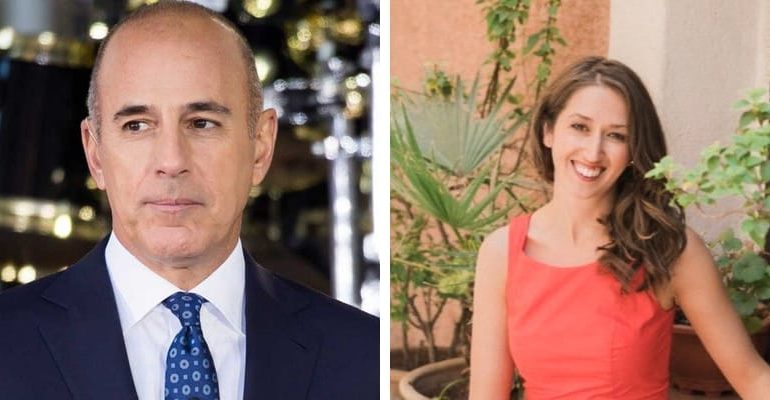 NBC Open secret: 
Nevils says her allegations of sexual impropriety were dismissed by NBC staff who said Lauer had done nothing 'criminal'. 
'This was not a secret,' Farrow writes, citing her claim that 'like a million people knew'. 
It was only when the #MeToo movement against Harvey Weinstein erupted that Nevils was asked by Today colleagues about Lauer who was known for having a reputation for infidelity and impropriety.
It was then she went to Meredith Vieira, who she had been working for at the time, and told her what had happened, she said. 
Farrow writes that Vieira told her to go to NBC HR with a lawyer and that she was 'distraught'.
'Nevils's work life became torture. She was made to sit in the same meetings as everyone else, discussing the news, and in all of them colleagues loyal to Lauer cast doubt on the claims, and judgment on her,' Farrow wrote.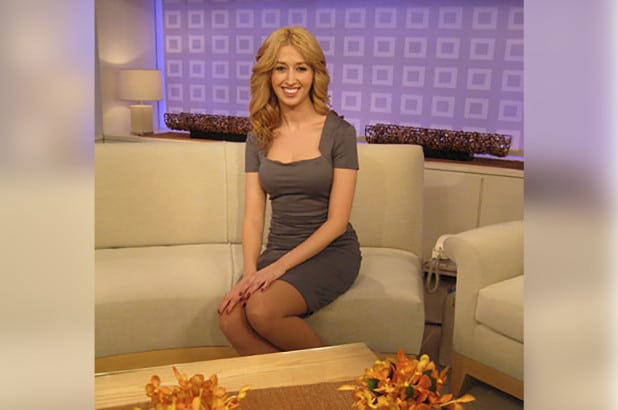 Brooke Nevils NBC Payout: 
Farrow also claims that because Andrew Lack, NBC's Chairman, wrote in an email to staff that Lauer had been fired over an alleged incident which occurred at the Sochi Games, it narrowed down the list of possibilities as to who his alleged victim might be. 
She had been promised anonymity, she said, but everyone soon figured out that she was the person who had reported him. 
Nevils said she then went on paid medical leave before taking a payout from NBC. 
She still works for NBC, in its long-form production unit, Peacock Productions. 
Farrow says it was a seven-figure sum but that it came with a 'script' from executives who wanted her to paint the network glowingly. 
'The network proposed a script she would have to read, suggesting that she had left to pursue other endeavors, that she was treated well, and that NBC News was a positive example of sexual harassment,' he wrote.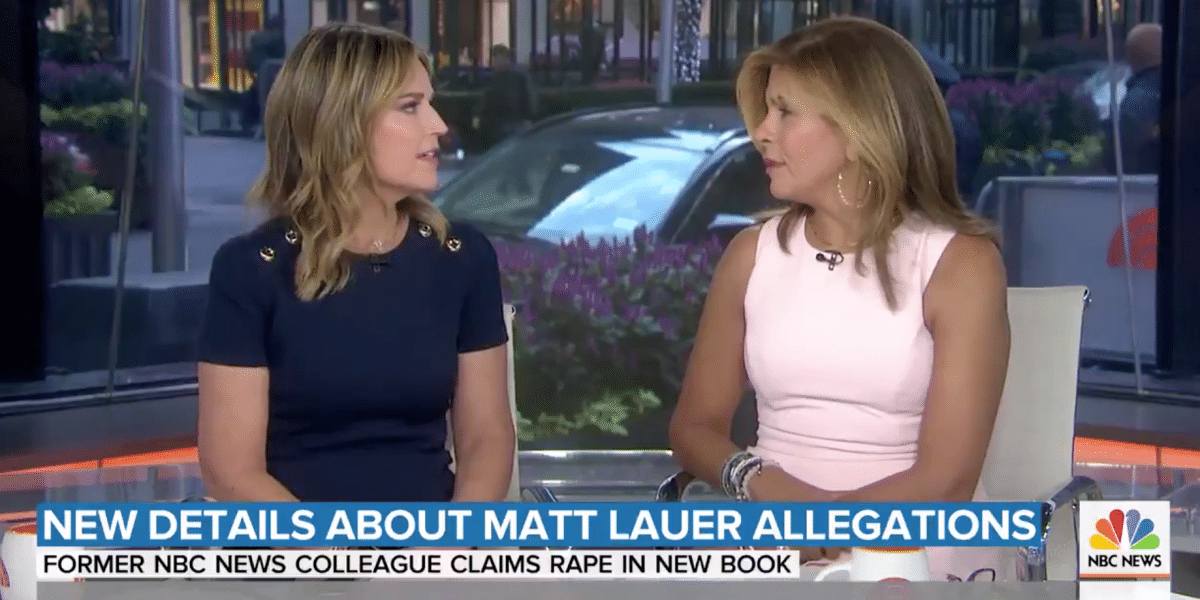 NBC Damage control in full overdrive
Sources at NBC say they plan to defend the company against any of Farrow's criticisms. 
Lauer was fired from his $25million-per-year post on Today hours after Nevils informed NBC executives of the affair. 
An NBC spokesman told DailyMail.com on Wednesday morning: 'Matt Lauer's conduct was appalling, horrific and reprehensible, as we said at the time. 
'That's why he was fired within 24 hours of us first learning of the complaint.
'Our hearts break again for our colleague.' 
Rather than publicly address the allegations agains him in 2017, Lauer chose to stay quiet, in a bid, 'not to further cause duress to my family,' he said at the time.
Nevertheless the allegations led to Lauer and his long term, former Dutch model wife, Annette Roque separated in the wake of the allegations and finalized their divorce earlier this month.  
The couple had been together for over 20 years and wed in 1998 and share three children – son Jack, 18, daughter Romy, 15, and son Thijs, 12.
Lauer has hired a team of lawyers ahead of the October 15 release of 'Catch and Kill', Page Six reported, citing an informant who said the disgraced anchor and his team were given the opportunity to fact-check and comment on the book. 
The upcoming book is marketed as 'the story of the women who risked everything to expose the truth', detailing 'surveillance and intimidation deployed by wealthy and connected men to threaten journalists, evade accountability and silence victims of abuse.' Never mind the open secret that the alleged series of improprieties were likely always an open secret that no one dared to publicly expose or comment on. Cause ultimate power holds sway. Until now. Perhaps.