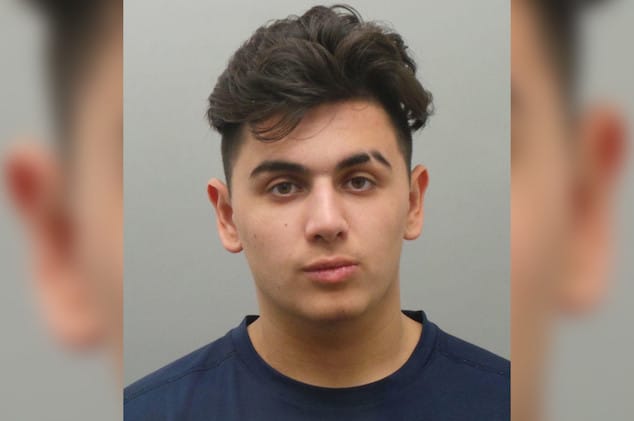 Missouri fugitive, Dominic Yocco St Louis man wanted after allegedly sexually assaulting six underage girls at his home after luring them with social media. 
A 19-year-old Missouri man has been accused of luring six underage girls to his home, including a 13 year old girl and raping them. The sexual assaults follow the individual enticing his victims via social media according to authorities. 
Dominic Salvatore Yocco, of Florissant, is being sought by St. Louis County police on multiple counts of rape and assault after six girls told investigators the man inviting them to his residence between November 2016 and July 2018 using Snapchat and other social media platforms, KMOV reports.
'He's posting stuff on his story that enables him to reach these young girls,' St. Louis County Police Officer Tracy Panus told KMOV. 'He goes and picks them up, brings them to his house where he rapes them, sexually molests them and then he brings them home.'
One of the victims — a 16-year-old girl — said Yocco raped on her on two occasions, holding her down and slapping her as he kept a firearm nearby, according to court documents cited by the St. Louis Post-Dispatch.
Three of the girls, ages 13, 14 and 15, said Yocco sexually assaulted them while they were unconscious. He's also accused of hitting and pinching a 14-year-old girl, police said.
Dominic Yocco, who was charged in July, was added to the St. Louis Regional CrimeStoppers' 'most wanted' fugitive list last month. He remained on the run as of early Tuesday, St. Louis County police said.
Yocco has since been charged with four counts of first-degree rape, two counts of third-degree assault, two counts of second-degree rape and one count of first-degree statutory rape.
'Our efforts to apprehend him will continue until they are successful,' Sgt. Benjamin Granda told via the nypost.  
A neighbor, meanwhile, said Yocco frequently has noisy parties at his home.
'They party a lot over there and have a lot of people over,' one of Yocco's neighbors told KMOV. 'Their cars wind around the corner, they're loud at night.'
Investigators say the alleged sexual predator knew his victims and may have attacked other girls as well. The rapes are said to follow after the man luring his victims, plying them with alcohol and then sexually assaulting them. 
'Every day that we don't catch him, there could be another victim so we definitely need to get him into custody immediately,' Panus told the station.
Panus said they had received 'quite a few phone calls' about where the 19-year-old might be hiding, but that they had not yet tracked him down.
If Yocco is arrested, a judge has ordered that he be held on $250,000 cash bail and only be released if he is kept at his home with electronic monitoring. He will also be ordered to not go within 500 feet of any of his alleged victims, not drink alcohol, or have a gun.
The judge said the 19-year-old will also not be allowed to have any female visitors at his home.
Yocco was previously arrested in 2018 on suspicion of sexual misconduct in connection to this case but was released, pending charges.
Authorities believe there may be more victims and have asked anyone with information regarding Yocco's whereabouts to call police at 314-615-5400.