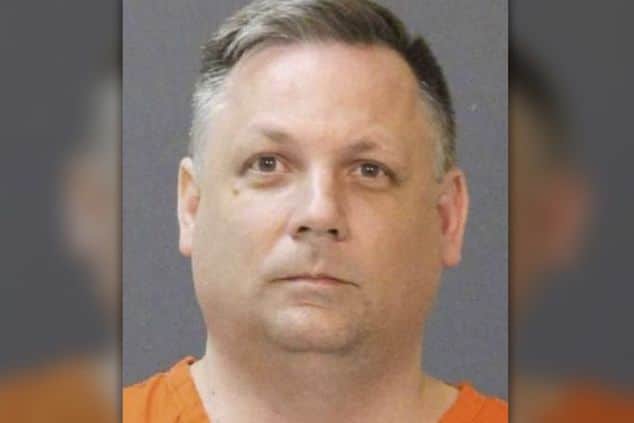 Westlake, Louisiana pastor

John Michael Ward arrested after allegedly raping 11 year girl over two year period. But why did it take two years for church officials to reveal crime? 
A Louisiana pastor has been accused of raping an 11-year-old girl over a two-year period, cops say following the man's arrest on Monday. 
John Michael Ward, 45, is charged with 10 counts of first-degree rape, 40 counts of indecent behavior with a juvenile and two counts of pornography involving a juvenile.
Calcasieu Parish Sheriff Tony Mancuso told KPLC that Ward is the pastor of Bellview Baptist Church in Westlake, La.
Bruce Baker, director of Missions at Carey Baptist Association, which is a network of churches including Bellview Baptist Church, released a statement about the allegations.
'We are heartbroken,' Bake wrote. 'The church and the association of churches are devastated. We are mobilizing resources to care for the family, church and community.'
Church cover up of child sex crimes?
Ward was arrested after an anonymous call to the Department of Child and Family Services tip line on Monday, Calcasieu Sheriff's Office spokesperson Kim Myers told KPLC. She also said Ward admitted to molesting the girl since 2017 when she was 9 years old and videotaped her on two occasions while she was nude.
Not immediately clear is how the pastor managed to ongoing abuse the child and whether church officials were aware of Ward's vile transgressions- and f so- why they failed to act.
Unclear is the identity of the caller who notified authorities and whether they were affiliated with Ward's church group?
District Judge Sharon Wilson set Ward's bond at $640,000.
The case follows that of former Southern Baptist, Texas pastor, Stephen Bratton who supported criminalizing abortion being arrested for child sexual abuse over the weekend in the latest scandal to rock the church.