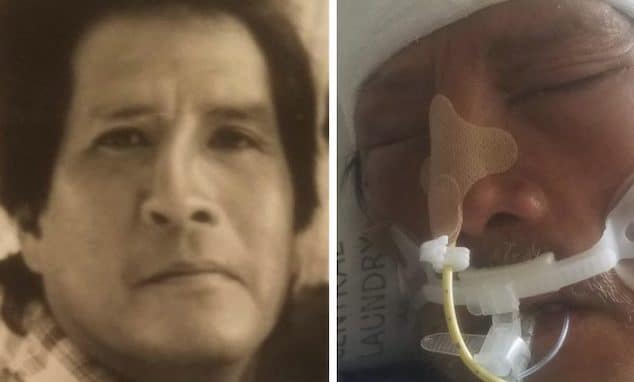 Utah man Michael Fife dies from injuries sustained after a teen boy beats up the man after the teen's younger sister falsely accused the man of rape. 
A 62 year old man has mortally succumbed to grievous injuries sustained after a teen boy attacked him after the teen's younger sister accused the man of sexually assaulting her on a public bus in Utah. An incident that investigators say never happened, according to reports.
Police say the 16-year-old girl called her 17-year-old brother to say that she had been momentarily sexually assaulted aboard a Cache Valley Transit District bus around 3 p.m. April 23, the Salt Lake Tribune reported.
Hours later, the brother tracked down accused man, Michael Andrew Fife as he was exiting a bus in the city of Logan later that afternoon.
The teen then attacked Fife, who suffered head injuries and was beaten unconscious.
Fife fell to the ground and was left lying on the sidewalk as the teenage boy fled, according to the Salt Lake Tribune.
Someone called 911 and paramedics rushed Fife to the hospital.
Later that night, the boy's sister reported the sexual assault to police (as opposed to prior the attack on Fife), who discovered that surveillance footage from the bus showed that the assault never happened.
'Logan Police detectives reviewed the video footage of the alleged assault,' authorities said in a released statement following Fife's April 27th death. 'The video showed Mr. Fife walking past the girl, but no sexual assault occurred.'
Fife died from his injuries four days after the attack.
The identities of the teen brother and his sister were not released because of their ages.
A fundraiser has since been organized to cover funeral expenses for Fife.
'His injuries were so bad that he was transferred to McKay-Dee Hospital in Ogden, UT where they performed emergency surgery on his skull to relieve the swelling of his brain,' said Brandie Callahan, the organizer of a GoFundMe campaign to cover funeral expenses.
The Cache County Attorney's Office is now investigating the case.
It remained unclear why the teen girl would have sought to have falsely accused the 62 year old man of sexually assaulting her. Also not immediately clear is why the brother took matters into his own hands and declined police involvement.