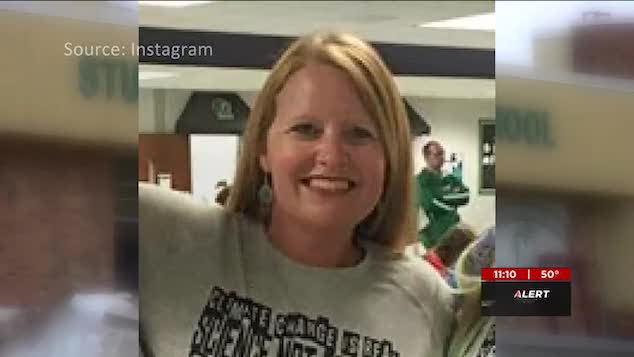 Amy Hamilton: Kentucky biology teacher accused of prying teen boy with alcohol before having sex with student. 
A Kentucky teacher has been alleged to have pried a 15 year old teen boy with alcohol at her house across state lines before sleeping with him.
Amy Hamilton, 40, of Corydon, Indiana, turned herself into police custody on Monday and was charged with one count of sexual misconduct with a minor and one count of contributing to the delinquency of a minor.
Police launched an investigation into Hamilton, who has taught biology at Oldham County High School in Kentucky since December 2017, after receiving a tip in January about suspected inappropriate conduct, reported Louisville Courier-Journal.
According to investigators, Hamilton used to work at Stuart Pepper Middle School in Brandenburg, Kentucky, where she first met the victim years prior. The pair reportedly have kept in touch via text messages. 
On March 2, 2018, Hamilton's former student, then aged 15, was staying at her home in Corydon when the alleged sexual encounter took place.
It remained unclear how the 15 year old boy came to be staying at the 40 year old female teacher's home.
Of note- the boy was no longer her student when Hamilton is alleged to have physically engaged with the teen at her Harrison County home at the time the Courier Journal reported.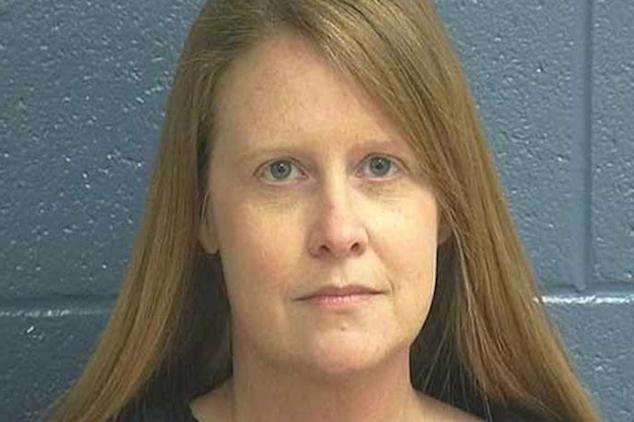 Amy Hamilton claims initially turning down the boy's advances: 
Charging documents allege that Hamilton offered the underage boy nine beers and drank multiple bottle of wine, reported WDRB.
When interviewed by cops, the teenager said that it was he who had 'initiated physical contact earlier in the day' with Hamilton, with the teacher at the time turning down his advances.
As the evening  – and the alcohol consumption – progressed, Hamilton 're-initiated the sexual contact' and led the 15-year-old to her bedroom to have sex.
Hamilton later admitted that the boy spent the night at her home, but denied plying her teen male victim with alcohol, or having a sexual encounter with him.
However, when police combed through the contents of the teen's phone, they reportedly discovered text message exchanges between him and his former teacher suggesting that the two had an intimate relationship.
Oldham County Schools released a statement saying that Hamilton will not be returning to the school pending the outcome of the case.
The female educator was released from jail after posting $5,000 bond, reported WAVE3. She is due back in court next Tuesday.
If convicted of the sexual misconduct count, which is a felony, Hamilton could face up to 12 years in prison. 
Not immediately understood is what led to the female teacher abusing her position of trust, authority and power to subjugate her teen male victim.