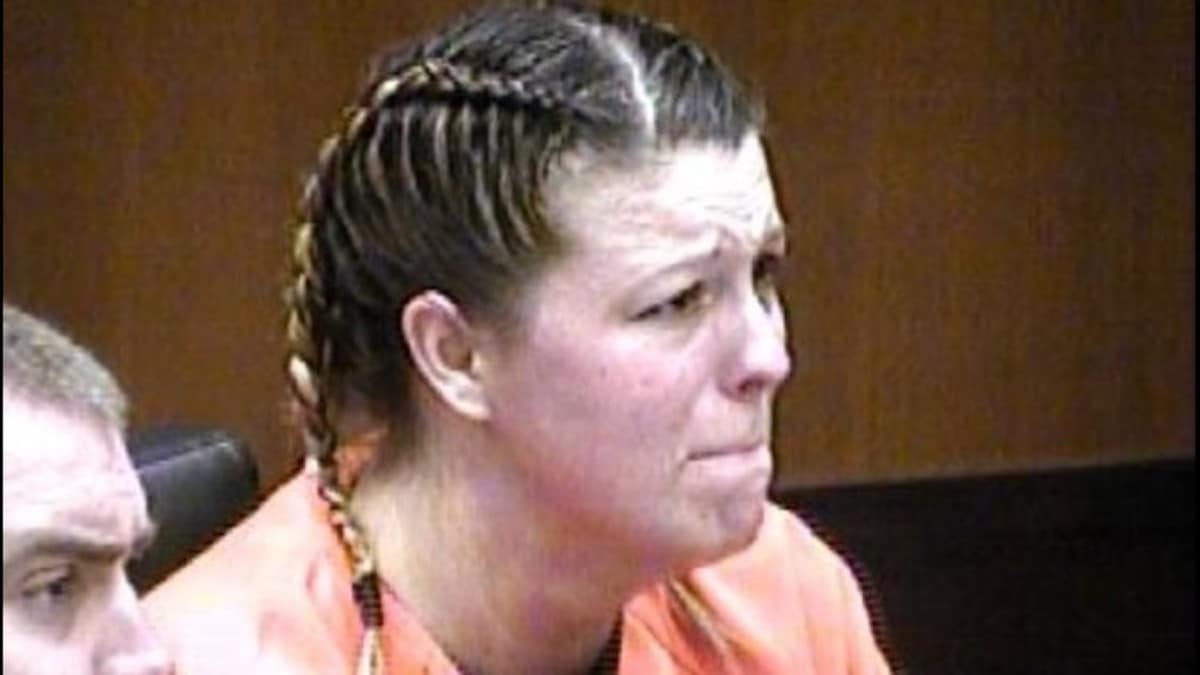 Shannon Moser sentenced: A West Fargo, North Dakota teacher pleads for leniency duing sentencing, 'I don't deserve life for seducing teen students'.
A West Fargo, North Dakota teacher who encouraged students to call her Kim Kardashian was on Monday sentenced to 10 years jail after being found guilty for inappropriate physical relationships with several students.
Appearing at Cass County District Court, Shannon Moser, 37, sought leniency before being doled out a ten year prison sentence KVLY reported.
The Liberty Middle School teacher's prison sentence will be followed by five years probation.
'I'm vastly ashamed of my simple choices that have hurt so many people,' said the former middle school teacher who will also have to register as a sex offender.
Moser — a married mother of four — pled guilty in August to gross sexual imposition, sexual assault and luring a minor by computer.
'I feel like I don't deserve life or breath for all the harm and hurt that I've caused so many people,' Moser conjured during Monday's sentencing session. 
Shannon Moser sentenced: Forwards 100's of explicit snapchat photos to her victims.
Prosecutors accused Moser of sending her teen victims hundreds of risque Snapchat photos, some of which showed her having physical intimacies with her husband, the West Fargo Pioneer reported.
The science teacher allegedly had physical contact with two students, one of whom claimed he had intercourse with Moser when he was 16 years old at Rendezvous Park in West Fargo.
Officials said another victim came forward to police about Moser sending him explicit photos on Snapchat since he was 14 years old. The teen said he never had 'physical interactions' with the teacher, but she asked to meet him. 
Police launched an investigation into the alleged misconduct in June after receiving a tip that the educator had sex with a male student.
She resigned from her job in July when the school district learned about the police investigation.
Not immediately understood is what led to the female teacher abusing her position of authority, trust and power and subjugating her teen male victims. An all too common trend amongst a plethora of female teachers.
West Fargo middle teacher shares explicit photos with 2 students before seducing one.